On July 24 in the 9th mornings in quickly - dispatching service of head department Ministry of Emergency Situations of Ukraine in the Nikolaev area according to number "101" the message on a fire in compressor shop JSC FROST down the street the cities of Nikolaev Starokreposnaya arrived. So began garrison pozharno - tactical maneuvers.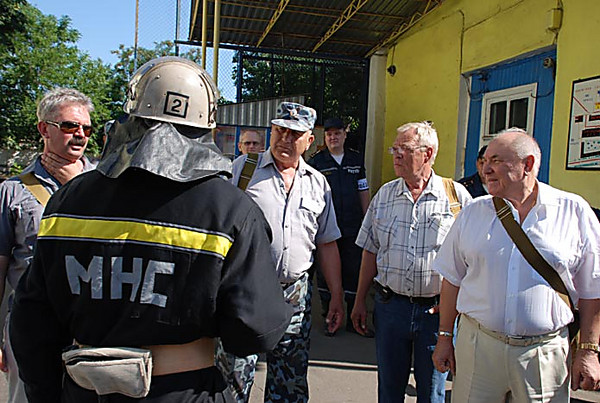 According to the scenario of doctrines, from - for short circuit of an electrical wiring in a utility room of compressor shop there was a fire. In a consequence of action of high temperature there is an overheat of the pipeline and a congestion of liquid ammonia in the compressor pipeline. Automatic equipment of control of level of ammonia in цилинде didn't work, through time there is an explosion and destructions of the cylinder of the compressor.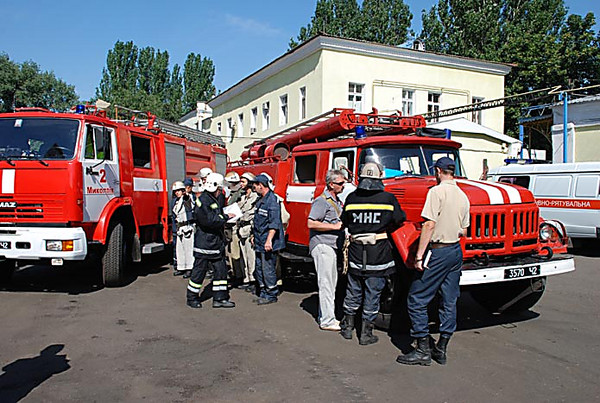 The first begin fight against fire and evacuation team of firefighters - volunteers from among employees of the enterprise. They disconnected the room, laid fire hoses to the center of a conditional fire and began suppression.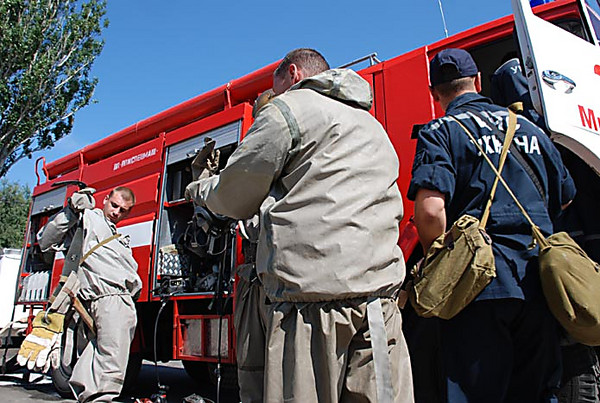 In a few minutes to a place of a call there arrive four firefighters of division of the city. At that time the fire extended on the area of 30 square meters. Rescuers carry out investigation, reveal the center and start suppression. In fifteen minutes the fire managed to be liquidated. But it was only the beginning. From - for a fire there was an overheat of the pipeline and a congestion of liquid ammonia in the compressor owing to what there is an explosion. It led to emission of a cloud of ammonia in environment and a collapse of a wall of the room of shop.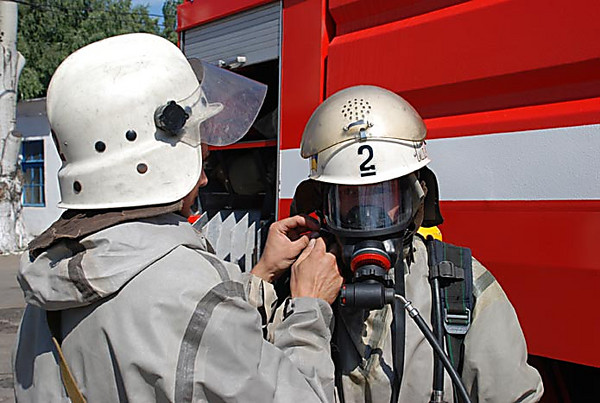 Rescuers had to apply special protective suits to elimination of conditional emission of ammonia and to take the room compressor in a dense water ring to besiege vapors of ammonia. Abnormally - the saving group of a special purpose of the Ministry of Emergency Situations by means of the special saving equipment, organized evacuation of the victim from under fragments of the fallen wall.After carrying out chemical investigation of a zone of pollution and determination of radius of distribution of a poisonous cloud of ammonia, information was provided in specially created staff which made the decision on population evacuation from a zone of probable chemical pollution.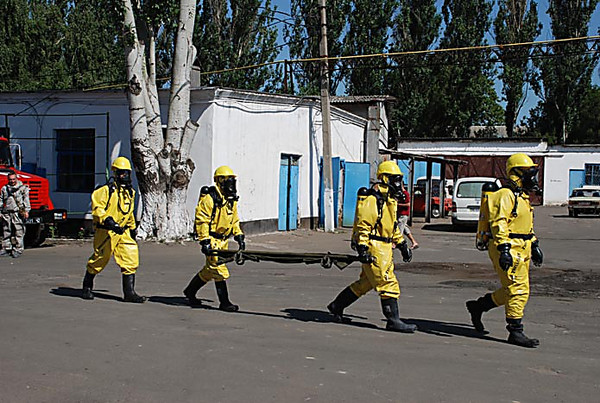 About an hour it was required to rescuers to put out a conditional fire and to liquidate accident. According to the head of tactical maneuvers - the deputy chief of GU Ministry of Emergency Situations in the Nikolaev area Valery Semenov: "Fires on such objects are very difficult from - for the unpredictability. Actions of divisions of service of rescue were given a positive assessment. Fighters of the Ministry of Emergency Situations are ready to performance of the tasks assigned to them".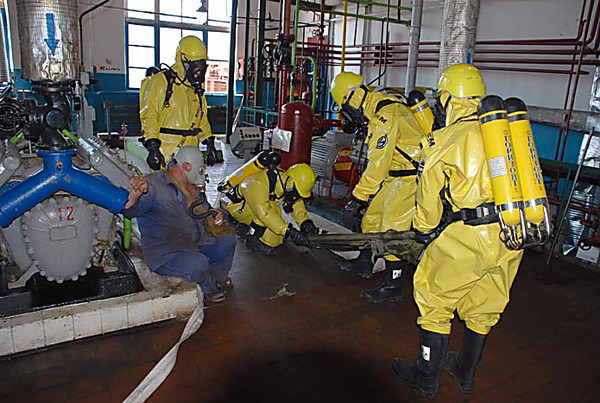 In doctrines accepted a fate over 50 fighters from pozharno - saving divisions of the city of Nikolaev, the working enterprises also were attracted. 11 units of fire and special equipment were involved.