Today, on August 4, at about noon in Nikolaev on crossing of Oktyabrsky Ave. and Kosmonavtov St. there was an accident - the zagrebla truck a foreign car.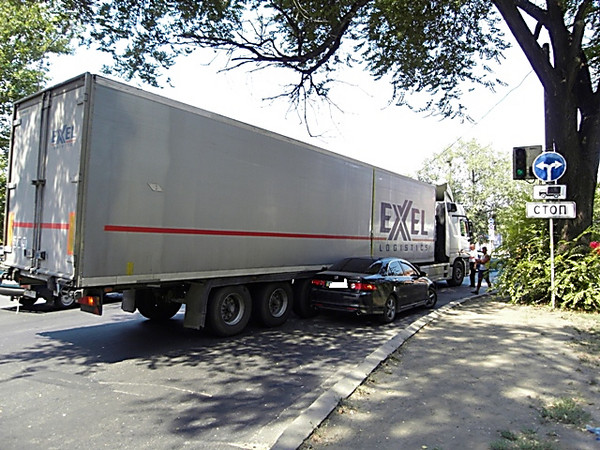 Both cars - Honda Accord and the loaded Mersedes truck moved on Oktyabrsky Ave. (towards bus station). At turn on Kosmonavtov St. the truck crushed under itself the car which too turned at this time on Kosmonavtov St.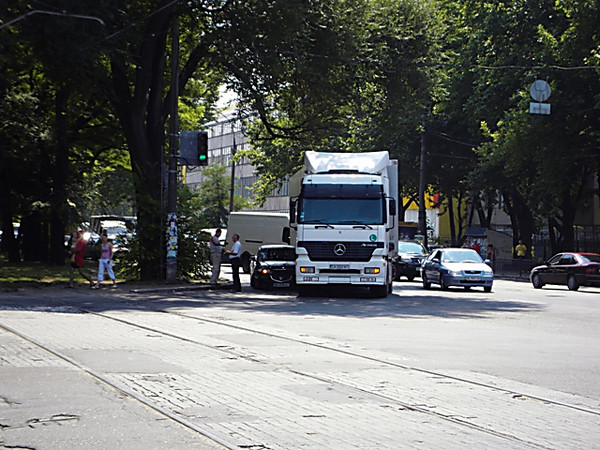 As a result of road accident nobody suffered. As for cars, from blow at Honda Accord almost completely tore off a bumper, the left lateral rear-view mirror and счесан the left side is damaged. By truck with the Cherkassk numbers of damages practically isn't present.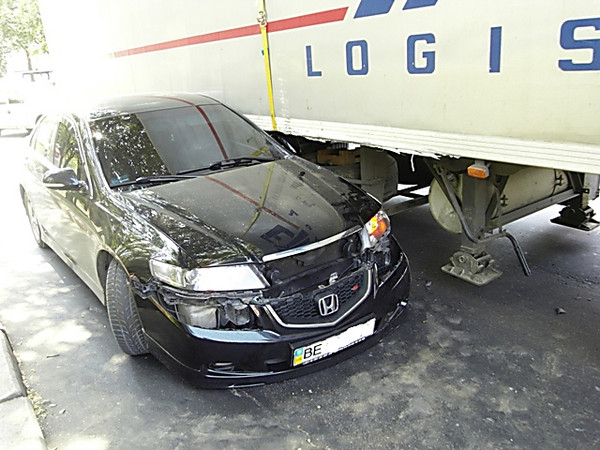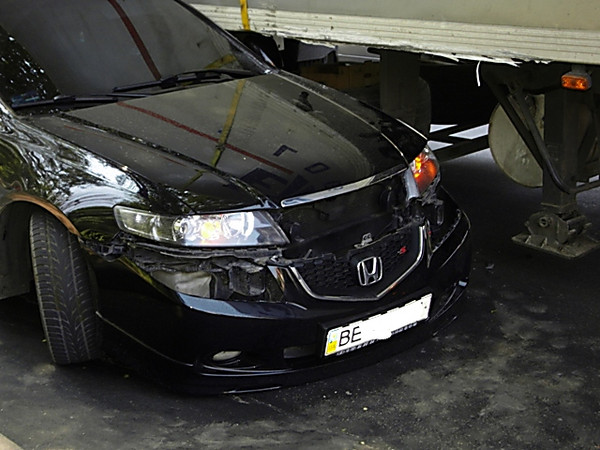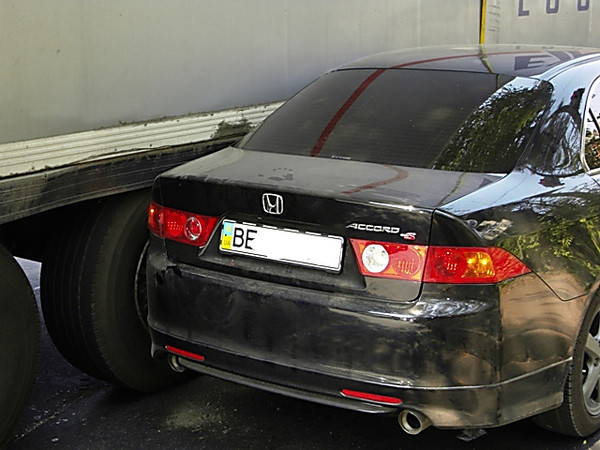 Degree of fault of each of drivers will be defined already by employees of the State traffic inspectorate.