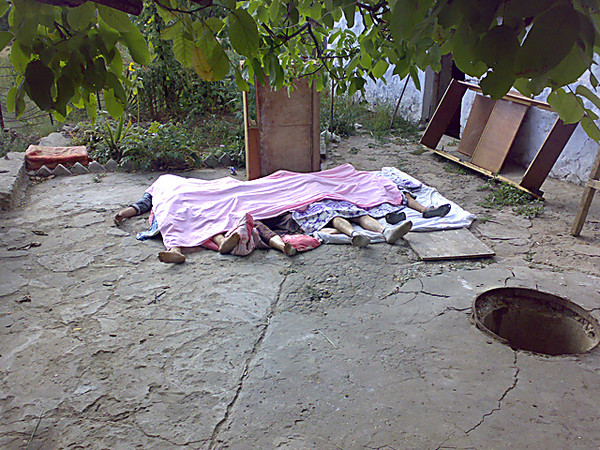 On August 15 10 - the summer boy and three adults choked in a cesspool in Ternovk's residential district in Nikolaev.
I reported about it the chief of the center of promotion of GU Ministry of Emergency Situations and protection of the population against consequences of Chernobyl accident in the Nikolaev area Svetlana Vodolaga.
From her words, the signal of an event arrived at 14.00. In the private house 58 - the summer woman preserved tomato juice, to her helped 10 - the summer grandson.
The boy, throwing out waste from tomatoes, I threw out in a cesspool and a detail from a juice extractor, and I decided to get it.
He went down in a hole and fainted, it saw him 25 - the summer stepfather who got for the child, but too at once fainted.
"A hole of a pear-shaped form, in it threw out organic and inorganic waste. The garbage was at a depth of 3,5 m as the boy wanted to get out from there then unclear", - told Vodolaga.
The woman, found that there is no grandson and the son-in-law, got into a hole, but too fainted.
It 57 - the summer husband who hardly only arrived home, saw three bodies in a cesspool, got to the aid and also choked.
The neighbor called the ambulance on the arrival of which called rescuers.
Bodies are directed on a forensic medical examination for definition of a final cause of death.