24-го August around 11:30 on point of communication of an independent state fire brigade No. 34 on protection of the Berezansky region of the Nikolaev area from the shepherd the message that during a cattle pasture one cow fell in an old well arrived. To the place of an event abnormally saving office of SGPCh-34 was immediately directed.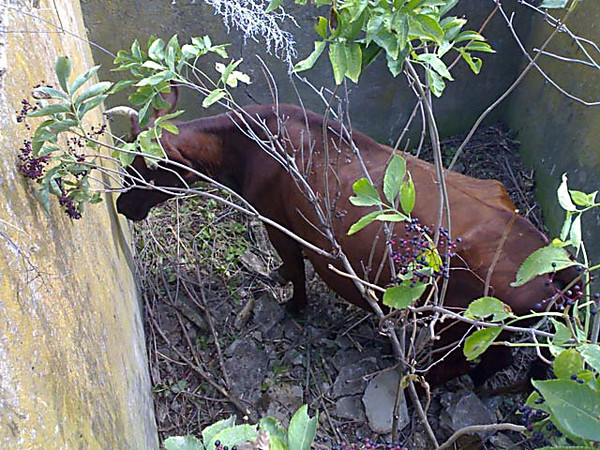 Having arrived to a call, rescuers saw a compassionate picture: unfortunate cow, hardly breathing, I lay on 3-x meter depth. By experience of rescuers who repeatedly took cattle from wells, the decision by means of the shansovy tool partially was made to sort a well and by means of a saving rope to pull out an animal from a hole. About it reports the Center of promotion of GU Ministry of Taxes and Tax Collection in the Nikolaev area.
To release "unfortunate", the staff of the Ministry of Emergency Situations constantly tried different ways of lifting not to damage and to put a trauma to the poor creature.
After an hour of a hard work, rescuers tied with a saving rope the captive and began lifting of an animal. In a minute the unfortunate cow was on a surface. Having a little had a rest, "captive" who has become stupid from an event under the own steam, hobbling, I went home. Here the Burenka had such Independence Day!