Today, on August 25 in the city of Nikolaev, on crossing of streets of Chkalov and Small Sea there was a road accident. The Mazda car which moved down the street Chkalova, from Moskovskaya Street towards Garden, flew in the car VAZ-2109 which went on Small Sea from Lenin Avenue towards Chigrin St.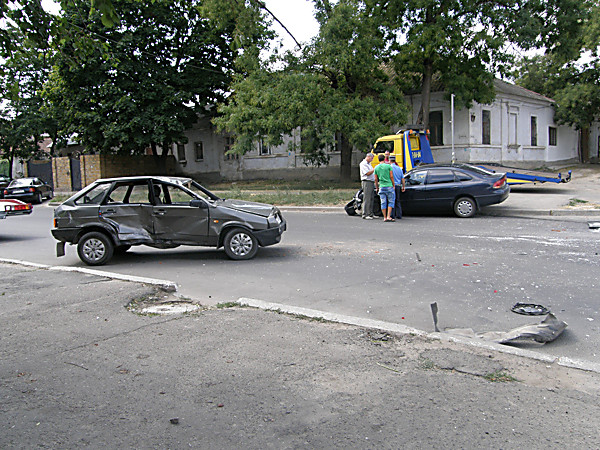 According to eyewitnesses, the driver of "nine", wasn't convinced that the main road is empty, and started crossing the intersection. The driver of "Mazda" tried to avoid collision and tried to leave to the right, however wasn't in time.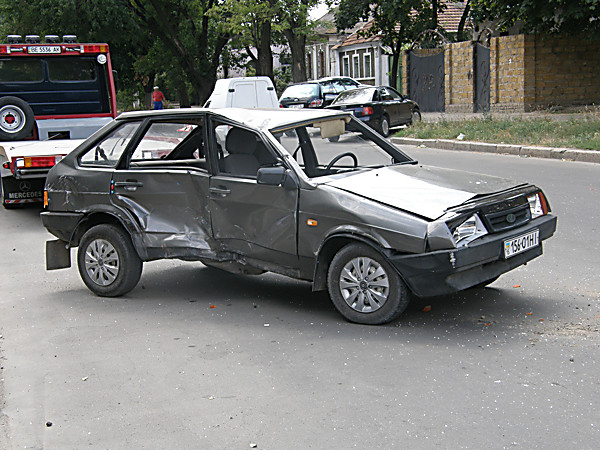 From blow "nine" turned over in air and stopped on Small Sea, developed in the counter direction.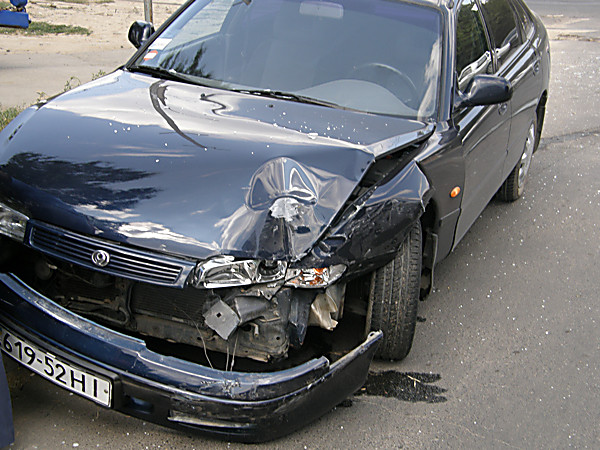 Fortunately, during this incident nobody suffered. Both drivers got off light.