Yesterday, 27-го August, in the building of the city hospital No. 1 located on Volodarsky Street took place pleaseArno- tactical maneuvers Mchsnikov.
According to a plan, owing to short circuit electric a boilerandindoors Mangandпуляцionoffice foot on the second floor of hospital there was a fire. The automatic fire alarm system didn't work, ignition was found by the duty nurse.
After the message on a fire in the Ministry of Emergency Situations, the administration of object began evacuation of patients who in number of 50 people are in chambers of the second floor. The second number of a call was assigned to a fire, reports the Center of promotion of GU Ministry of Emergency Situations in the Nikolaev area.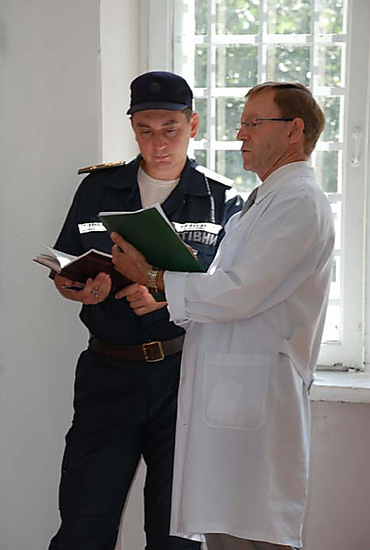 Rescuers conditionally extinguished a fire and carried out evacuation of victims. 22 fighters of the Ministry of Emergency Situations were involved in practical training, six units of fire and special equipment, also were attracted the staff of hospital for providing first aid to victims.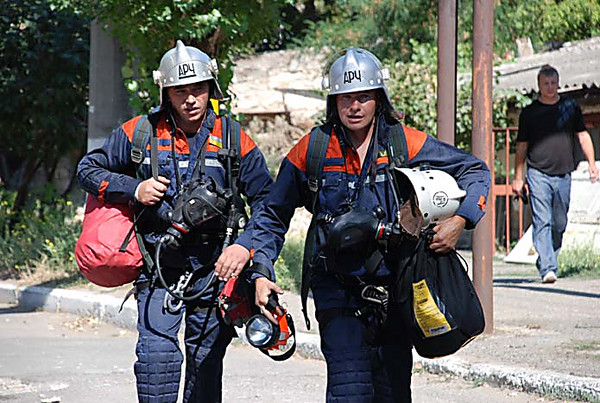 As the deputy head of department of forces of civil protection of GU Ministry of Emergency Situations of Ukraine in the Nikolaev area Vitaly Karatay commented: "The hospital is an object with mass stay of people. In case of an emergency situation or a fire first of all it is necessary to evacuate patients and the personnel therefore during trainings theoretical and practical actions on elimination of fires and evacuation of people are fulfilled. As a whole, tactical maneuvers passed successfully. The object was ready to doctrines, an assessment satisfactory".