Yesterday, around 18.00 on crossing of Lenin Avenue and Dekabristov Street there was a road accident: domestic "nine" crashed into overseas "Toyota Prado". As accident happened in the center of one of the most brisk highways of the city, to a descent "stopper" was formed. For its elimination on both sides of the prospectus traffic controlers were exposed.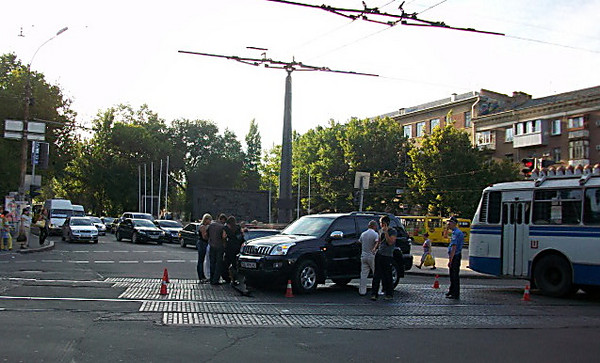 That is remarkable: according to the staff of GAI fixing road accident, both drivers unanimously claimed that went on "green" light: the nine on Lenin Avenue towards Soviet, "Toyota Prado" - on Decembrists towards Budenny St. However, according to eyewitnesses, "nine" flew by the intersection already on forbidding light of the traffic light.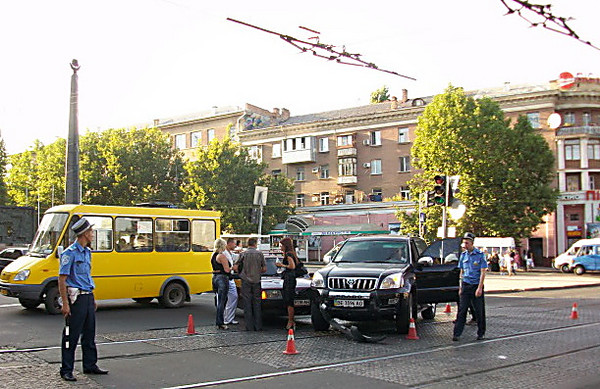 Concerning the speed at which "nine" crashed into "Toyota Prado", GAI officers could tell nothing for one reason - they only should measure a brake way.
- In this place the recommended speed - 50 км.в hour. What it was at the time of collision - while it isn't known. But result - here: at "Toyota" even broke a bumper! - one of the staff of GAI spoke.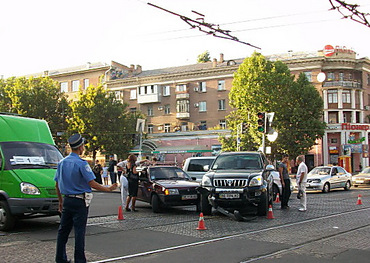 Who is right and who is guilty of an event still experts should define.