Yesterday, on September 1, in the city of Nikolaev there was a road accident to participation of a share taxi.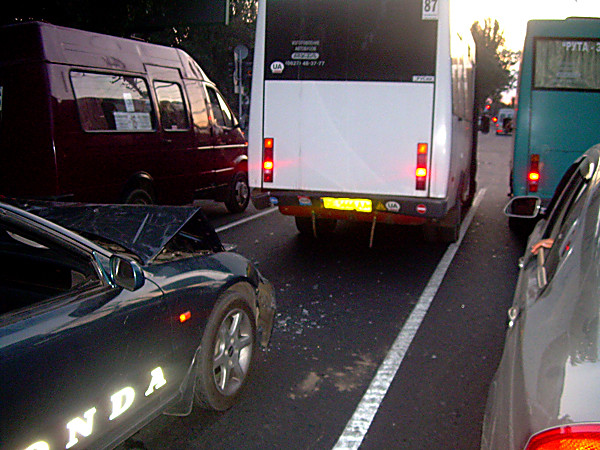 On Lenin Avenue and Moskovskaya St. crossing, around 19.00, the Honda car drove in "Gazelle" - a share taxi No. 87.
According to eyewitnesses, the driver of "Gazelle" braked on the traffic light, and the driver of the car didn't manage to brake and allowed collision with the minibus.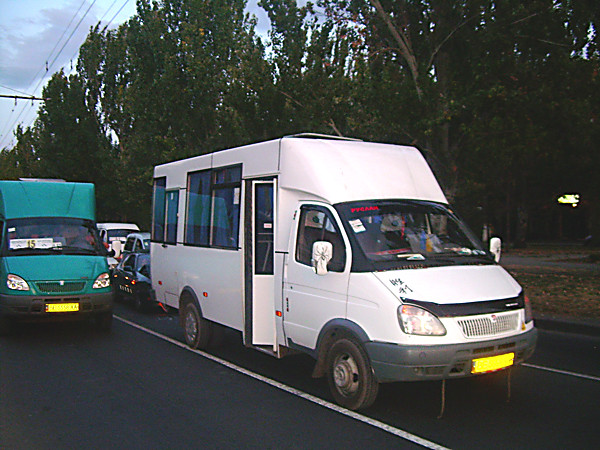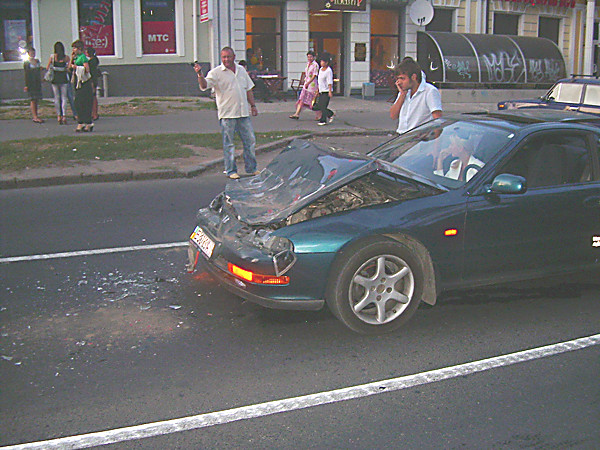 Fortunately, in given dorozhno - transport incident nobody suffered.
Most likely road accident happened from - that the driver of "Honda" didn't choose a safe distance during movement.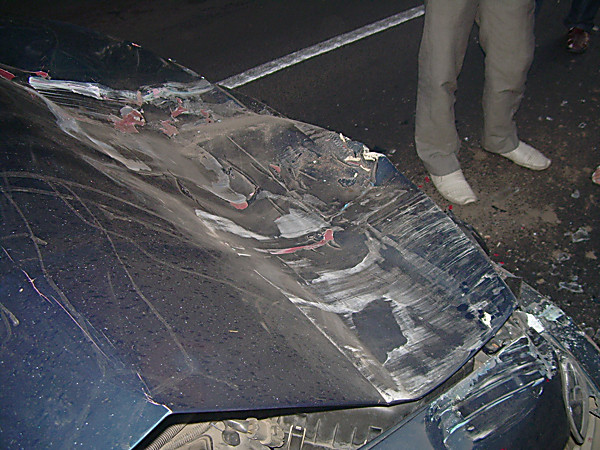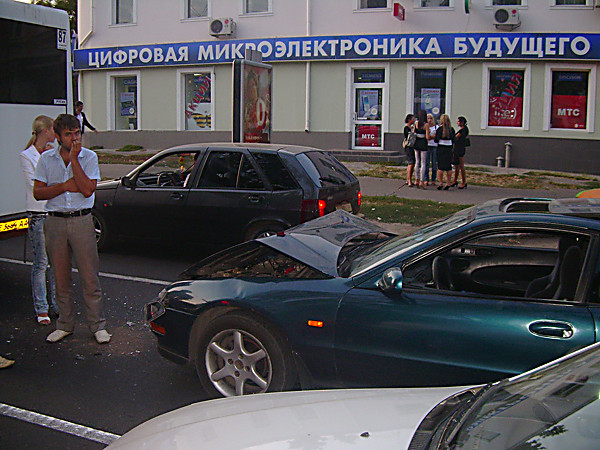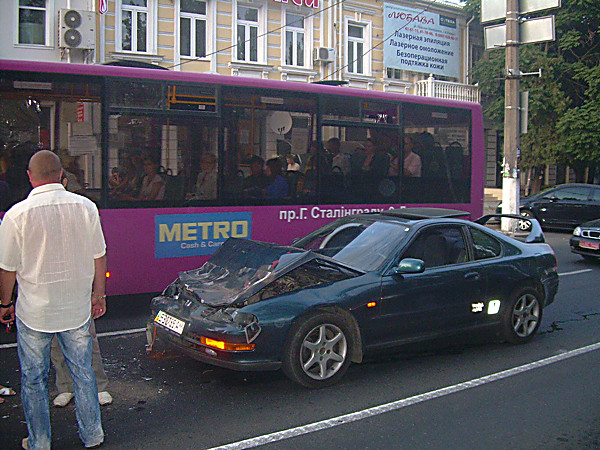 Still employees of the State traffic inspectorate should find out all circumstances of incident.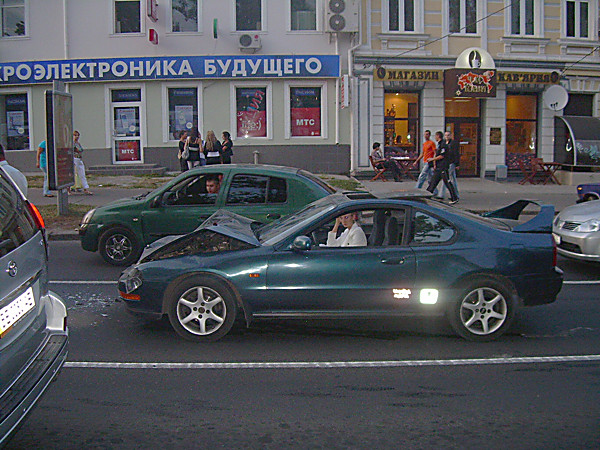 It should be noted that in a few minutes after accident to the place of road accident there arrived the man who was presented by the owner of "minibus". The nervous man began to threaten our correspondent and promised that it will have problems if it doesn't stop photographing.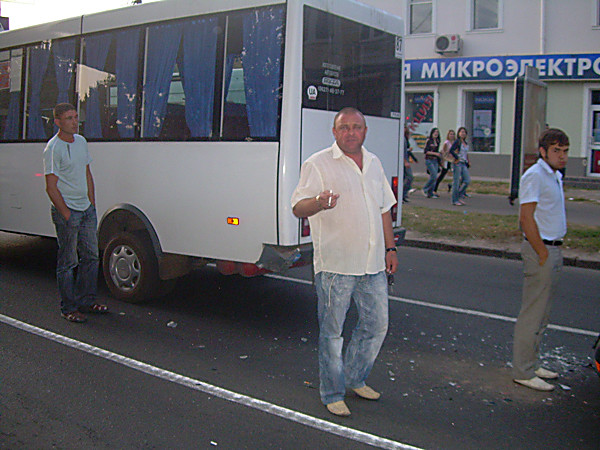 "I now "in дюндель" will give you and I will break the camera", is the only phrase said by "the owner of a minibus" which we find it possible to sound. Further only obscene expressions followed.