Often from - for a carelessness of parents, suffer not only children, but also parents. Yesterday the resident of Pervomaisk of the Nikolaev area fell a victim of a childish prank.
In the evening, on September 7, in the city of Pervomaisk, in a high-rise building down the street Dostoyevsky, 30 - the summer woman was locked on a balcony. The housewife, having washed clothes, I hung out it dries. At this time it 2 - x the summer daughter closed behind it a balcony door moreover and hung on the door handle. Mother was locked.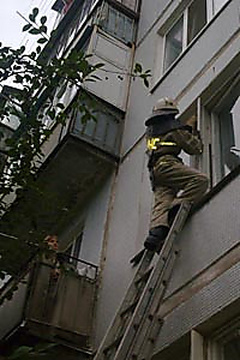 Shouts of the woman about the help from the second floor were heard by the neighbor who caused pozharno - saving office of SGPCh - 17 on protection of the May Day area.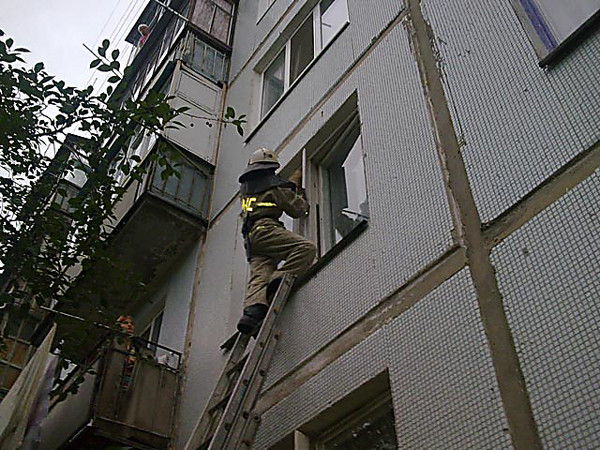 By means of the sliding three-knee ladder, the arrived staff of the Ministry of Emergency Situations, through an open window in kitchen, got to the apartment and opened a balcony door. Thanks to rescuers this history ended safely.
The Ministry of Emergency Situations addresses to parents! Don't leave children without supervision. Remember that your carelessness and negligence can lead to trouble.