On Tuesday, September 29, the first in Nikolaev took place this year land auction. In a hall of the Executive Committee of the City Soviet of People's Deputies where passed action - uncrowded. There were only a leader of the auction, two potential buyers and journalists.
Put one lot up for sale isthe right of rent of a beach zone of the residential district Alluvium of 5 994 sq.m for 25 years.
The starting price of the land plot (it is located between the mooring and "Goal-scorer") - 67 588 hryvnias.
Bargained not for long. Business ownerOleg BubkoI offered the last sum -74 516 hryvniasalso I won.
- This summer I already was engaged on this site in portable trade, - he told. - Now, when already there is a right of rent for 25 years, plan to construct there two objects -aquapark(as in Koblevo, but is a little more modest) andJapanese кибус or the Mexican ranch with small villages, the pool, restaurant. Earlier this site was dirtied, full of construction garbage. To clear the territory, I already enclosed 35 thousand dollars. Brought sand, began to fight against canes. Plus inhabitants chaotically planted trees in this territory. They should be replaced to strengthen the coastline.
The businessman redeemed the right of land lease. But besides it is necessary to pay and the cost of the rent which, according to him, makes 2 thousand hryvnias, and other taxes.
Oleg Bubkoit is sure thatthe invested money will pay off already through five - six years. And the businessman intends to finish all works and to turn a beach zone of the Alluvium into a recreation areawithin one year.
- The entertainment complex will work only to ten o'clock in the evening because it will be located in the inhabited massif, - told usOleg Bubko.
To construct an entertainment complex, the businessman expects to get support of the investor who will be able to enclose one million dollars in business. Searches of the investor while are conducted.
P. S. : Oleg Bubko is known as the director of night club "Illusion" to a fire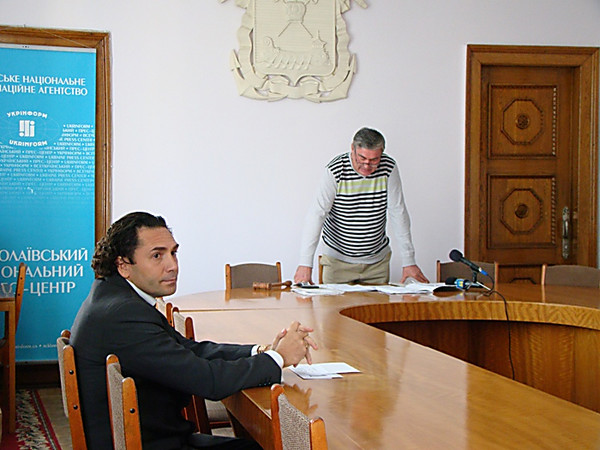 During auction