Tonight on crossing of Lenin Avenue and Marshal Vasilevsky Street of the city of Nikolaev there was a road accident, to pain reminding a joke from a series about "new Russians". To the back to "Mercedes" which has stopped on the traffic light struck old, thirty-year age, "Muscovite". The driver of "Muscovite", the elderly person, years for seventy, couldn't explain the reason of collision with sense. The driver of "Mercedes", obviously, was so shaken by the incident that was closed in the car and didn't leave before GAI arrival.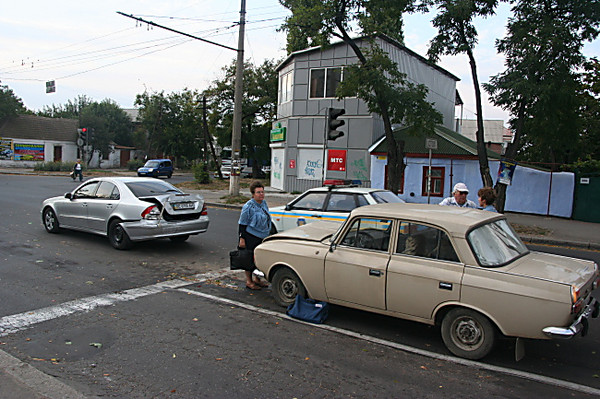 Victims in accident, fortunately, weren't, but both cars received damages.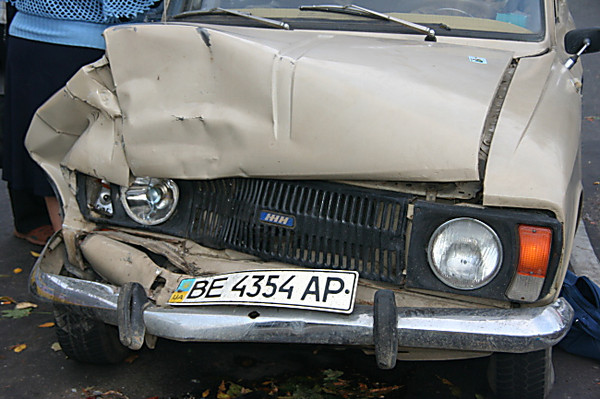 It is necessary to add that repair of damaged "Mercedes" will equal an overall cost of 4-5 such "Muscovites".