Yesterday, around 17.30, on crossing of streets Garden and Potemkinsky there was a road accident to minibus IVEKO and SHEVROLET EPIKA car participation.
"Chevrolet" I moved across Potemkinskaya in the direction of City - the center. When crossing Garden "Shevi" the minibus "IVEKO" moving from Lenin Avenue in the direction of Big Sea crashed into the left side. The minibus literally took out "Epika" on the territory of the square of a name of the Council of Europe and developed in I will shift, opposite to movement. Literally some meters didn't suffice to reach to only - only the Chinese lions established on the City Day.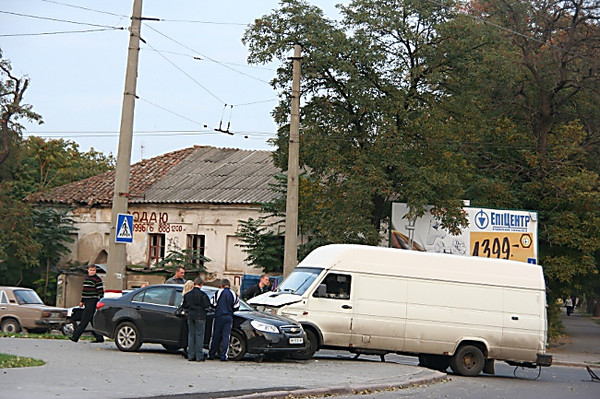 In this situation the driver of the minibus had to pass "Chevrolet" - in the conditions of the equivalent intersection the rule "hindrance on the right" works. According to the driver of the minibus refusal of brakes at "Iveko" became a cause of accident.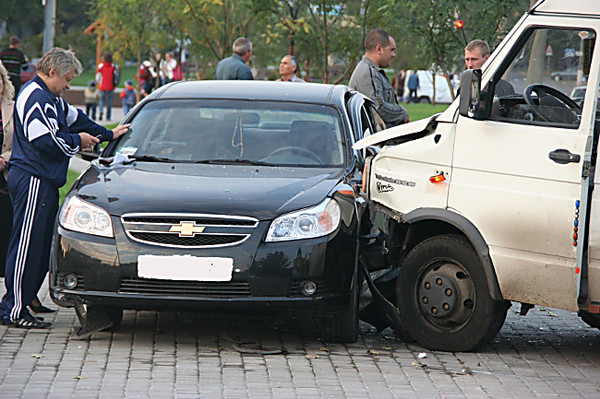 As a result of road accident nobody suffered. Both cars received considerable mechanical damages. At the minibus all forward part is ruined. At "Chevrolet" the left forward and back doors are crumpled, the right forward wheel practically fell off.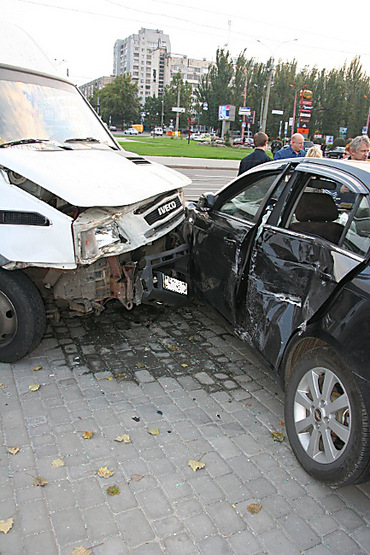 Probably owing to a post-emergency stress the lady - the driver of "Chevrolet" tried to interfere in every possible way with scene photographing, demanding "not to remove my car without my permission". Still big fervor was shown by other elderly lady who was called as "average commissioner" - it began to pull out the camera at our press photographer. As a result professional equipment as, however, and the right for shooting it was succeeded to defend.