Yesterday, on October 7, in the city of Nikolaev there was a road accident to participation of a share taxi.
On Lenin Avenue and Moskovskaya Street crossing, two cars "Nissans" and "Gazelle" - a share taxi No. 26 around 18.00 faced.
According to eyewitnesses, "Nissan" crossed the intersection on allowing signal of the traffic light, and the minibus taxi driver turned from Moskovskaya Street on Lenin Avenue. At this moment also there was a collision.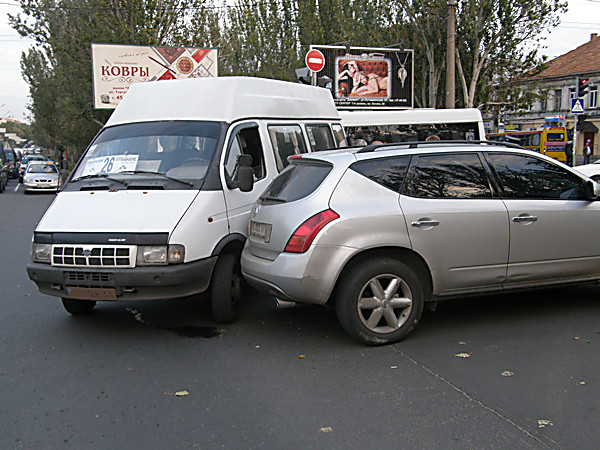 Fortunately, in given dorozhno - transport incident nobody suffered.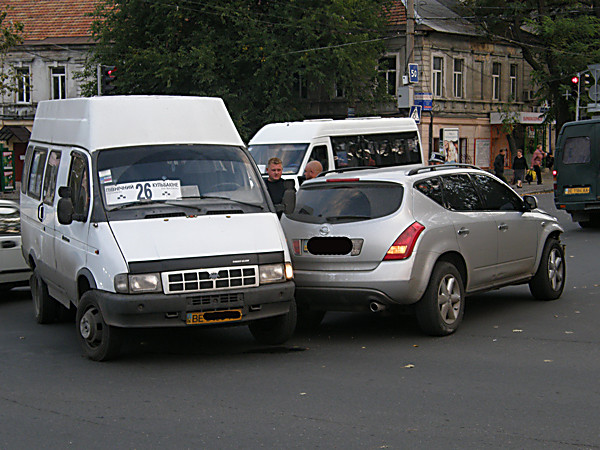 Participants of road accident decided to part on - peace.
It should be noted that in a few minutes after accident to the place of road accident there arrived the man who was presented by the owner of "minibus". In this man our correspondent recognized the "the old acquaintance" with whom it was necessary to communicate on the same place.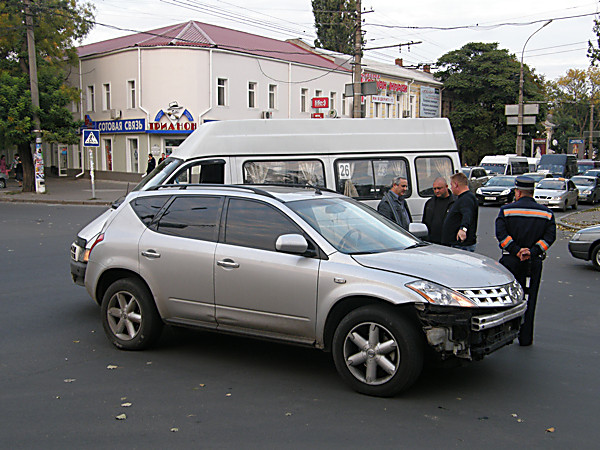 The nervous man again began to threaten our correspondent and tried to select the camera.
"Here you put all those photos in the Internet …, - the man and as last time, I threatened to give "in дюндель" was indignant.