Today about two o'clock in the afternoon on parking before Yurakademy at a stop "the I KP" occurred funny dorozhno - transport incident. Wind demolished political tent which was directly near "pocket" in which cars were parked. Also covered with this tent of Mitsubishi Galant.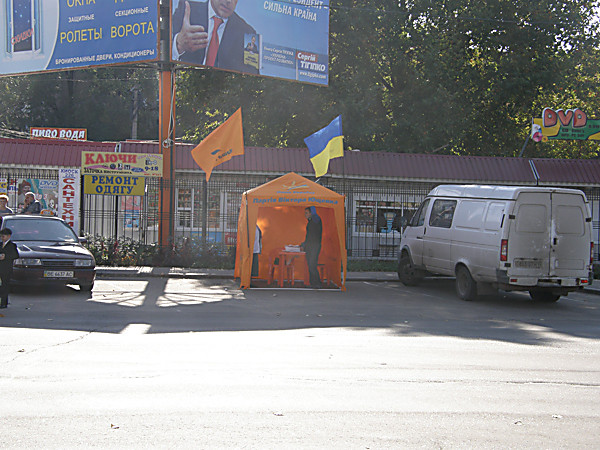 The owner of the car arrived here on the market which is located opposite to Yurakademiya. When it left the car and left the car to meet the acquaintance, tent demolished a wind, the man knocked on the head, and after his car covered about - presidential political symbolics … The tent "our Ukraine" was too easy for the Nikolaev wind, but quite strong foreign car for paint - the framework of tent scratched a cowl of Mitsubishi and the right wing. In tent there were a guy and the girl who, on attestations of eyewitnesses, tried to catch and hold "flitting" tent.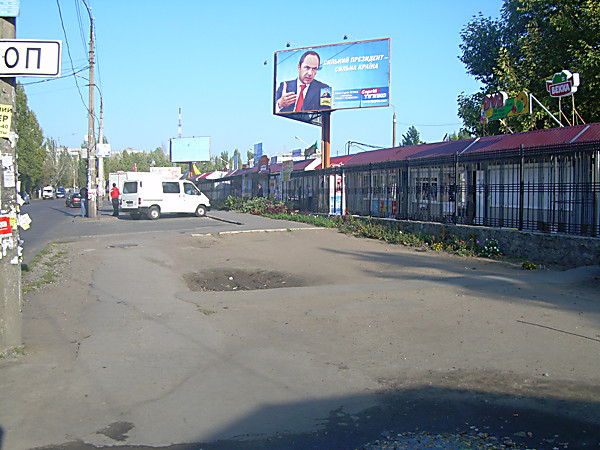 The car owner caused militia for drawing up the protocol whom it will be possible to treat in insurance company. To the place of an event the staff of Factory regional department of militia who collected materials on business left and registered "deliberate damage of property", reports Sector of public relations of the Nikolaev municipal government of militia. But initiation of proceedings probably it will be refused as to make a claim to weather senselessly, in actions of the guy and the girl there was no evil intention and an amount of damage is insignificant is small.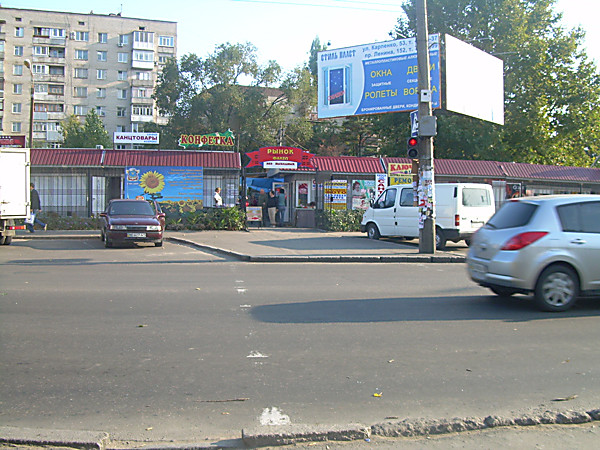 After incident the man left, young people too brought together "heroine of the occasion" and decided not to continue propaganda today.
Read also:
Now in Nikolaev Konstitutsiyu Yushchenko will discuss in tents