Chiefs of managements of civil safety, commanders of convoy divisions and chiefs of temporary detention centers of the Odessa, Kherson and Nikolaev areas within an educational seminar - meeting also fulfilled today a practical training.
In the program of action working off of tactical actions of a convoy dress were planned:
- check of technical condition of a body of the car before special squads landing;
- car breakage;
- car ignition;
- attack on an escort.
Unfortunately, law enforcement officers decided to act contrary to the planned scenario and began working off more, than for half an hour, and to inform the invited public on the promptly - the changed plans, didn't find time. And then also the soldier on control - check point was at a loss in decision-making: is worth or isn't necessary to let journalists on the territory. Therefore, we won't manage to show dear reader to you the colourful photo report about tactical actions of a convoy dress during extreme situations that it is allowed to see not to everyone, and not every day. Having arrived on a venue of trainings, journalists managed to see only driving-off "paddywagons".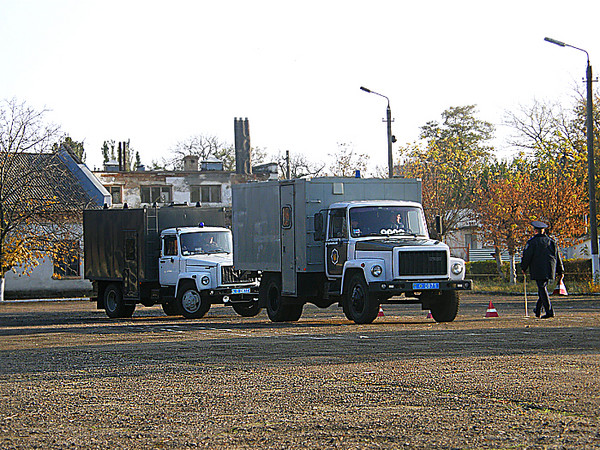 The today's seminar - meeting is not the traditional phenomenon which would be carried out regularly. It is the peculiar "correction of mistakes", revealed by the commission during checks of temporary detention centers. To the staff of managements of civil safety reminded duties of a dress on duty and of how to provide the rights and legitimate interests of withheld persons.