By miracle did without victims dorozhno - transport incident which happened on General Karpenko Street on December 8 approximately at 02.00, reports a press - service GAI in the Nikolaev area.
The driver of the car "VAZ-2101" in whom was also the passenger, didn't manage to drive and brought down a ferroconcrete column. As a result of incident 22 - the summer passenger with a fracture of the left anklebone took to hospital of an emergency medical service of Nikolaev. It became clear, 20 - the summer driver ran away from inspectors of GAI …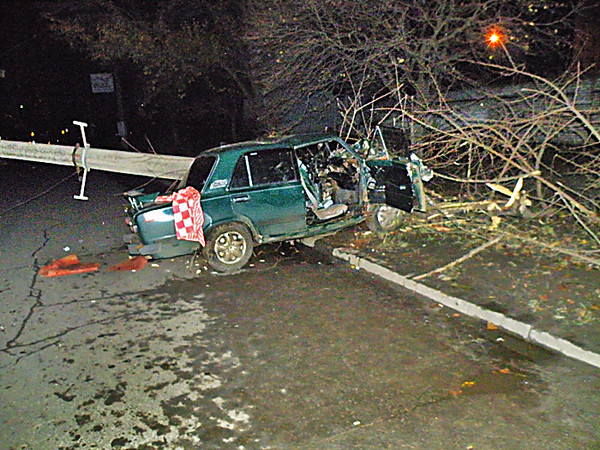 The violation of the rules of journey of intersections is a violation the guy and at once employees of GAI allowed lifted a staff, trying to stop the car. But the car flashed by them, and the driver only pressed on gas more strongly. Running away, he repeatedly created emergencies, endangering other participants of traffic. However, from - for speed excess on the rounded-off site the young man didn't manage to drive and "brought down" a column. Gore - the driver didn't suffer, and here the passenger should be treated. The student of one of the Nikolaev higher education institutions who under hmelky had so a good time with the friend appeared the fugitive. Besides, on a scene it became clear, as it stole a car at the other acquaintance.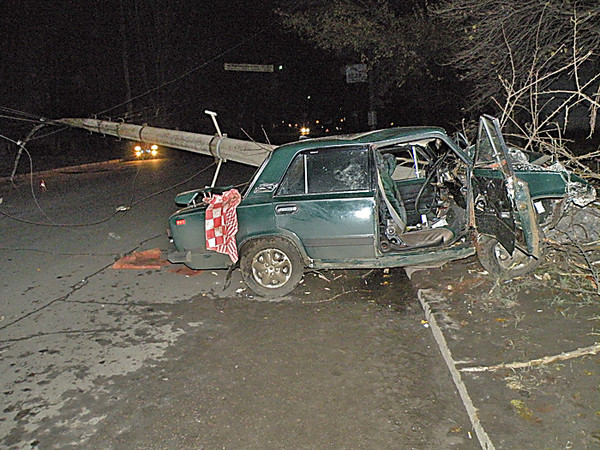 Here the Nikolaev students "have so a good time", abduct cars which then operate in a state of intoxication, create dorozhno - transport incidents in which cripple the friends moreover and destroy property of the energy companies.