The reason became finally knowndeath of three children who have poisoned with unknown substance in пгт Brotherly on the night of December 15.
As already reported "Crime. Is NOT PRESENT", in the evening on December 14 the ambulance crew of Brotherly central regional hospital left on a call in the evening. In Bratsk in one of houses I fainted 8 - the summer girl. Having arrived into place, doctors verified death of the child.
All family members, consisting of the father, mother and four children, were hospitalized in Brotherly TsRB. In resuscitation unit died 9 - summer and 10 - summer brothers of the girl.
On December 16 to the place of an event for establishment of the reason of poisoning immediately I left the chemist - radiological laboratory of the Main regional management. As reported in the Center of promotion of GU Ministry of Emergency Situations in the Nikolaev area, during check it is established that in premises the preparation "Foskom" which is applied in agriculture to destruction of rodents was used.
As it appeared, 47 - the summer father of family wanted to poison rodents and for this purpose scattered on the house poison.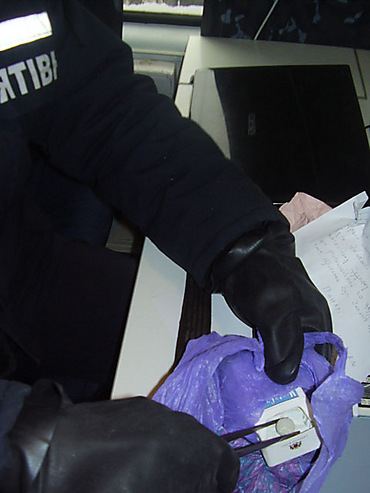 "Fosk", reacting with air oxygen, allocates toxic substance 1-го a class - phosphene which strikes the central nervous system and blood circulation. If not to provide to the person timely medical aid, he dies of hypostasis of lungs.
We will remind that now 16 - the summer sister of the lost children in a condition of average weight is transferred from Brotherly to the Nikolaev regional children's hospital. 36- summer mother and 47 - the summer father are in therapeutic office of Brotherly TsRB.
Three police officers who were included into the investigation task force leaving on a scene, also were taken to hospital with symptoms of poisoning.