Mass death of fish on the Black Sea coast. People found inhabitants of sea depths directly on a beach of the resort of Koblevo, in the Nikolaev area. According to preliminary data, the reason Zamora became hydrogen sulfide emission from a bottom of the Black Sea. The pernicious force of this toxic gas was strengthened by abnormally high temperature of sea water, transfer "Details", Inter TV channel.
Such vacationers of the resort of Koblevo saw the beach yesterday in the morning. Thousands of dead bull-calves throughout three kilometers - both in water, and on land. On the eve of incident the Kharkov citizen Alexander Kutsin observed a strange thing in the sea. Later local old residents explained that he saw hydrogen sulfide emission - poisonous gas which is based upon a seabed.
Alexander Kutsin, vacationer (Kharkov):
- In the sea where - that in that area, I was as a haze and two cottons it seems. Deaf explosion such. One, then after a while the second.
If one part of fish - the risen hydrogen sulfide killed, another - was ruined by an unprecedented heat. The director of a beach explains with confluence of these two factors so large-scale zamor.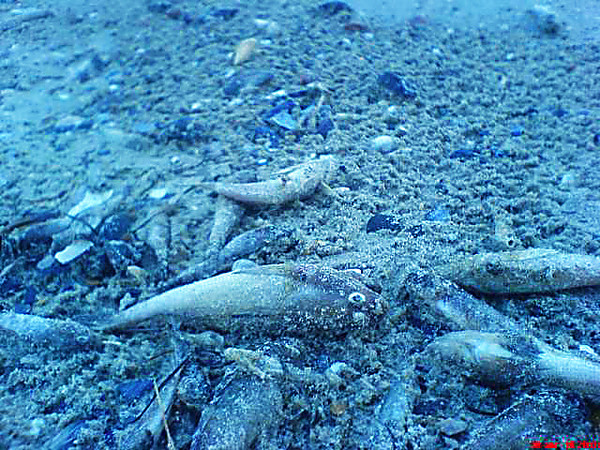 Andrey Zarichansky, the director of firm - the tenant of a beach:
- Every year there is a hydrogen sulfide but that so threw out is is unreal!
On amateur shots it is visible: health-resort visitors didn't stand aside - dead fish moved away the whole world - even children's shovels or it is simple - hands. And in the evening when the beach became empty, the authorities could drive here and heavy machinery. Worked all night long - over hundred tons of a bull-calf were collected.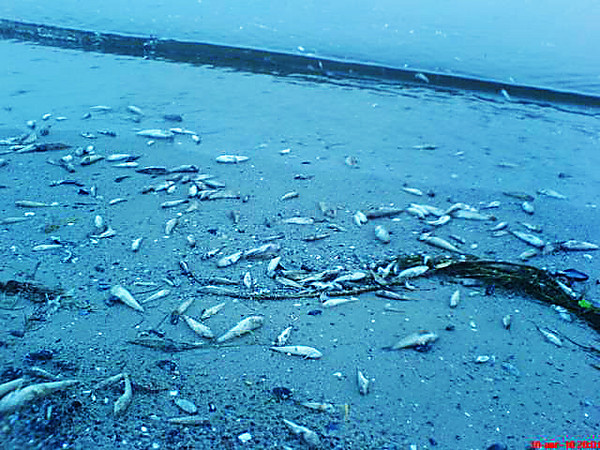 Andrey Anastasov, correspondent:
- Now on a beach - in air the unpleasant smell which - where in water dead bull-calves float is felt as places. Therefore the main issue which disturbs vacationers: whether it is possible to swim in such sea?
Here opinions of vacationers were shared. One - carefully bathe, trying not to swallow water, others - as, for example, the Petersburger Alexander Mushket - decided to be limited to solar bathtubs.
Alexander Mushket having a rest from Sankt - Petersburg:
- Water, of course, the dirty. I don't know: if with scratches to come, I think that big risk to bring an infection. I already as the doctor tell it.
There is also an official position. Local officials claim that water according to all sanitary standards doesn't pose threat for people, and already tomorrow at all the current will carry away the remained fish to the high sea.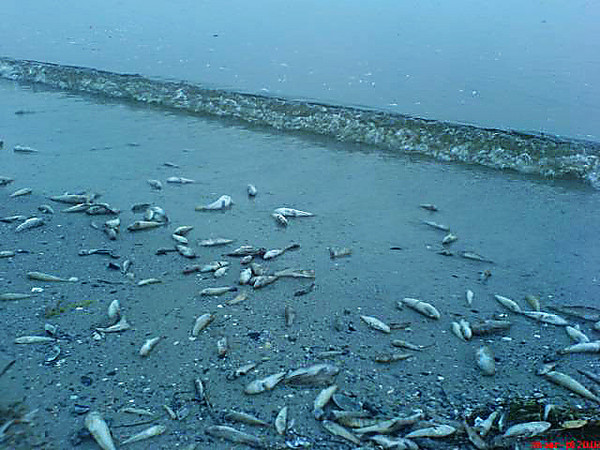 Sergey Korchevsky, chairman of the Berezansky district state administration:
- Daily water analysis - a situation normal undertakes: it is quietly possible to bathe, enough everything is kept under control. As soon as any there will be a situation another, we will surely notify the population.
According to weather forecasters, abnormally high temperature of air in the region will hold on a minimum to 19-го August. Therefore the forecast of scientists unambiguous - Zamora fishes in reservoirs will proceed.