Today around 15:00 in Nikolaev on Potemkinskaya Street, without reaching before crossing with the central city street - Soviet, the tram No. 3 ran into the Hyundai car. As a result of road accident nobody suffered. The driver of the car, 29 - the summer girl, got off light.
According to the girl, the driver of the Hyundai car, she moved on Potemkinskaya St. from Sadovaya St. and braked before Sovetskaya St. to pass the pedestrian. In the same time the tram, moving in the same direction, I didn't stop movement therefore hooked and I developed "Hyundai".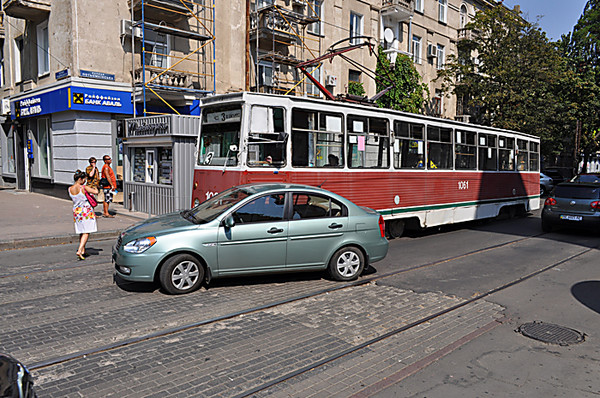 In conversation with the correspondent the girl who was at a car wheel, complained of a train of misfortunes which happen to it recently, having called them "a black strip". According to her, quite recently she was robbed by the neighbor on 4 thousand UAH, now also accident.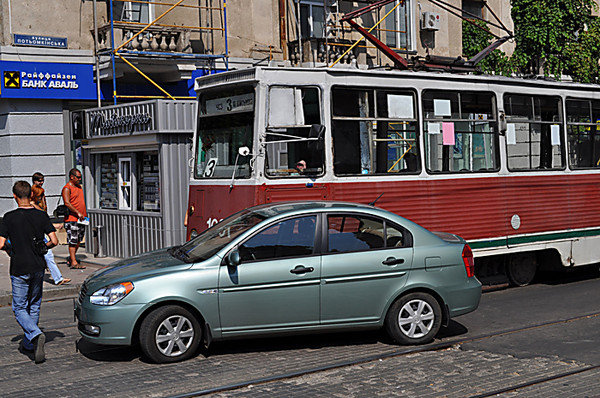 At present participants of road accident expect arrival of staff of GAI who will define responsible for incident and will clear an incident picture.