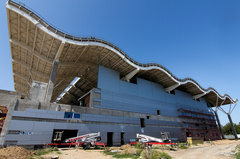 Installation of a wavy roof of the new terminal of the International airport "Odessa" is executed for 100%.
Reports a press about it - service of the International airport "Odessa".
- At present laying of a finishing heat-insulation layer and roofing membrane comes to the end, is installed systems of smoke removal and light lamps. Through light lamps the sunlight that will give the chance considerably to reduce energy consumption of object,–will come to an atrium and passenger halls reports a press - service of the airport.
Also, in the building of the terminal under construction installation of windows is already complete and a preparatory work on installation of glass stained-glass windows of front part of a facade is begun. Racks on which glass stained-glass windows will fasten are at the moment mounted, are also mounted wall a sandwich - panels with a mineral-cotton heater and the ventilated facades from aluminum composite panels.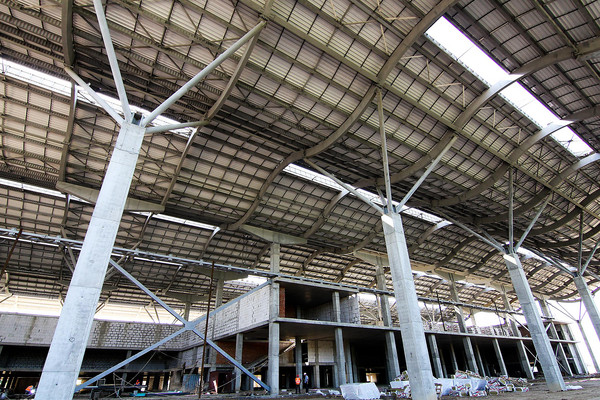 After end of this stage of works builders will start asphalting of drives before a main entrance in the terminal. Under a platform all necessary communications are carried already out, planning and consolidation of soil is executed.
We will remind that earlier it was reported that Saakashvili demanded to intensify construction of the new terminal of the International airport Odessa. Also it was reported that to Saakashvili's omanda thinks of the second airport for Odessa