It seems that in the residential district Salt in Nikolaev becomes ripe scandal.
According to residents of the residential district, on March 23 from the boiler room serving Salt, through the yard of houses 17 and 15в the trench 100 m long in which pipes by diameter (approximately) in 15 mm were laid was laid.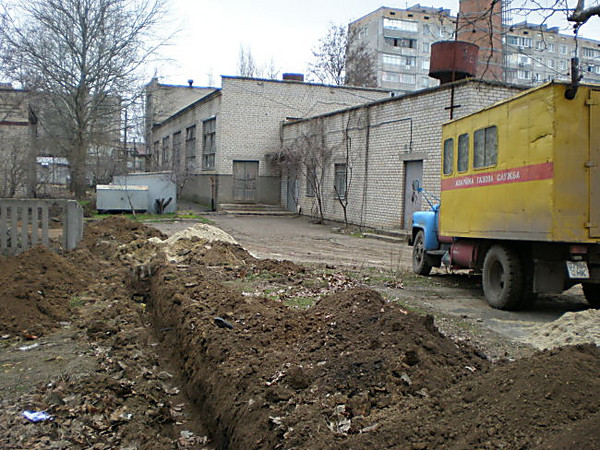 Works were carried out secretly, no documents were shown to residents. When inhabitants of the residential district declared that caused militia, "zemleroyshchik" right there disappeared. Residents managed to write down equipment number (the excavator or the bulldozer) - 32505 BE.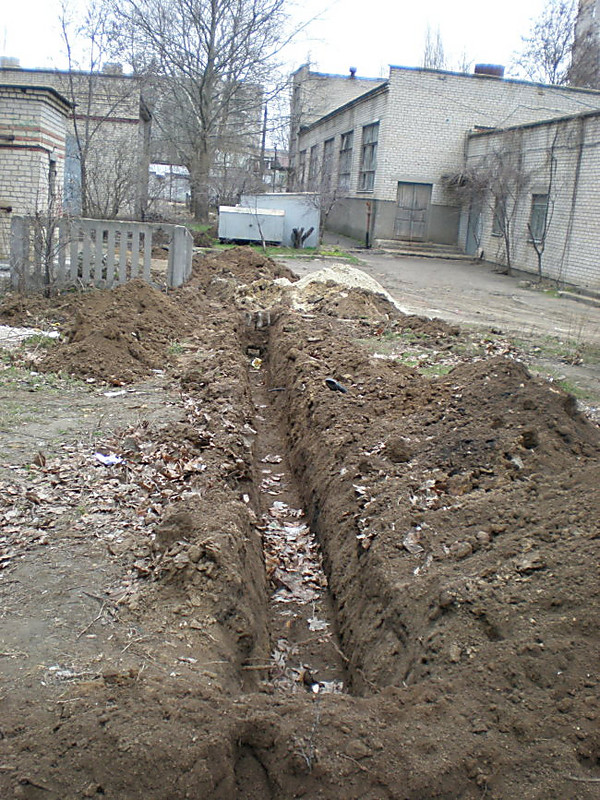 As a result of carried-out works some trees are destroyed, the root system is damaged. The public of the residential district counted the remained trees and drew up the statement, being afraid of night cutting down.
Yesterday, on March 30, all holes (again - secretly) were completely dug. Inhabitants of the residential district addressed in city prosecutor's office.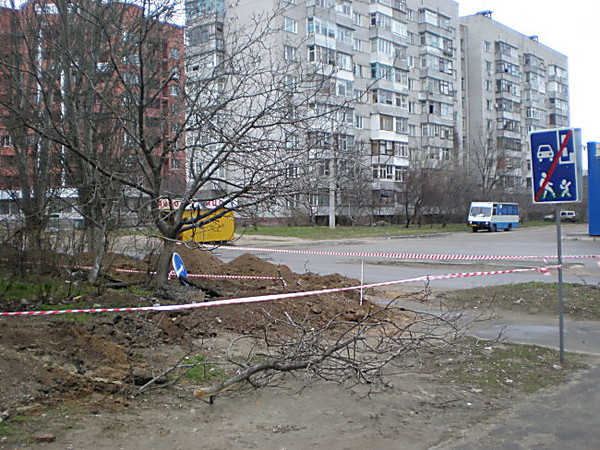 One of versions - attempt by an illegal way to connect the new house which is under construction at once behind the Edge supermarket to a boiler room. Residents say that for service of the new house the boiler room new is necessary also. And its construction as at us it is accepted to speak, will cost "kopek". Where it is simpler to be connected to an existing boiler room secretly. If so, money which needs to be laid out on construction of a new boiler room, already are for certain counted. And whether possible consequences from such connection are counted?.