Between streets Artillery and Pushkin with some exaggeration it is possible to call Naberezhnoy Street piece one of "hot spots" of Nikolaev.
Inhabitants of the houses located on this site, say that else in 1997 the local government made the decision and the order of the mayor is published (to them then I wasAlexander Berdnikov) about a ban of movement of the motor transport on this piece of the Embankment (No. 454 of 09.12.1997).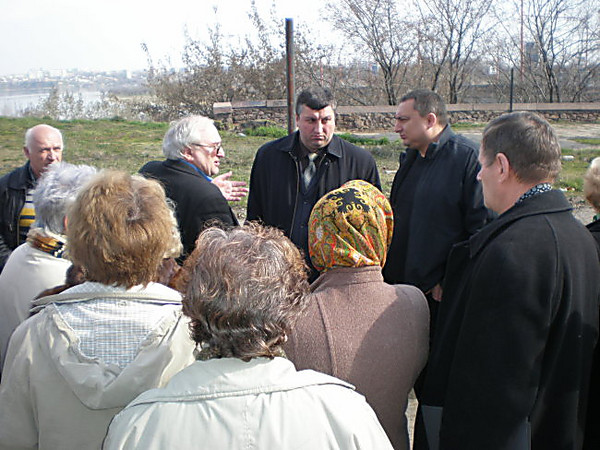 At residents the minutes of the city commission on questions tekhnogenno - ecological safety and emergency situations during which was decided to charge to city services remained also:
to include in the draft budget of 2000 development proyektno - budget documentation on Naberezhnoy Street strengthening around location of a house No. 2a down the street Admiral's and boarding school No. 4 and to allocate funds of 16 thousand hryvnias for research works;

to block the carriageway down the street the Embankment from Pushkinskaya St. and Artillery concrete blocks for the termination of movement of motor transport;

to establish an additional border which will stop further education of ravines and destruction of a slope of the river;

To FORBID MOTOR TRANSPORT MOVEMENT down the street to the Embankment between streets Pushkin Artillery.
It is written clearly, accurately, "in black and white". However here already throughout more than ten years the undeceived residents should wait for implementation of this decision. According to them, down the street quite often there go cars that brings to a deposit of soil and to destruction of houses.
Uneasy residents decided to bring up this question again. And yesterday, on March 31, they met representatives of the city power in the person of the head of department of transportGennadiya Ivanovaand the staff of housing and communal services Department, quite rough debate sounded. The question as it appeared, didn't stand at all in plans of the city power.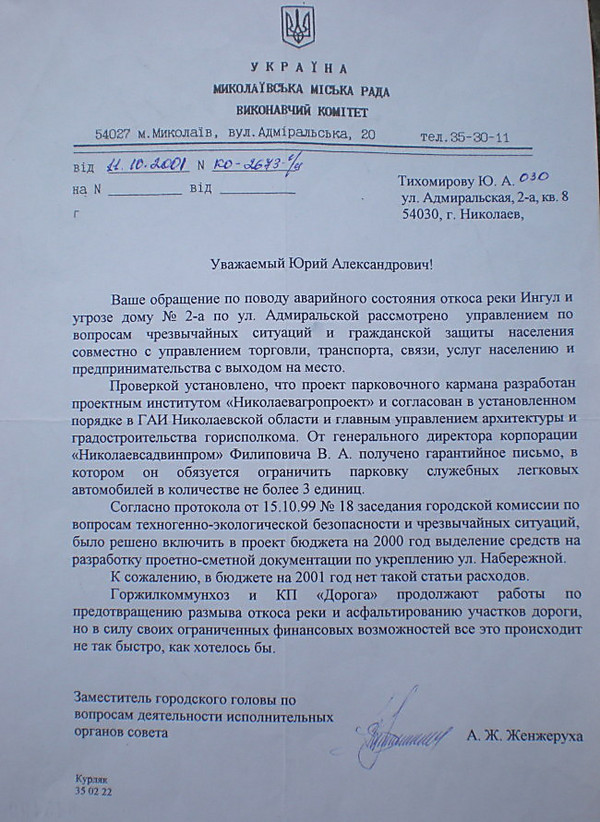 Gennady Ivanov refused to comment on a situation, having referred to that is sick. It wasn't succeeded to hear opinion of the management of "transport" department and today - to us answered that g - N Ivanov and his deputyVyacheslav Kashchenyuknow are at meeting. We hope that soon they will sound to us the vision of this problem and a possible way out.
And here residents already found the option of "exit". On March 1 they transferred to the Executive Committee of the City Soviet of People's Deputies the collective statement with "reminder" on the problem, having noted thus that if during the power won't respond and won't block a traffic on the Embankment, they will be compelled to block off traffic...