On April 1, probably, not only day of jokes, but also day of pleasure, smiles and sun. And, probably, not incidentally exactly today the Nikolaev regional Center of prevention and treatment of patients by AIDS received "mobile clinic" for the children born by HIV - the infected women. "AIDS - to the center" Elena Franchuk's charity foundation of "ANTISPID" gave such gift.
And that pleasures, smiles and the sun at all participants of action was more, the leader of the channel M-1 participated in a delivery ceremony "clinics on wheels", known to the Ukrainian music fans as Vasilisa Frolova.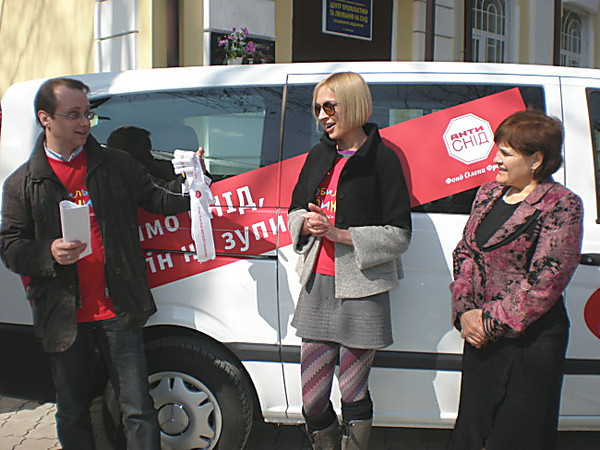 The director of ANTISPID fund communication Pavel Piminov told that in 2007 the FASHION AID project during which the most fashionable designers of Ukraine exposed the works on a lot was begun. For all this time it was succeeded to collect 580 thousand. On this money bought the mobile clinics, completed with the equipment, for five areas of Ukraine in which the highest incidence HIV/AIDS is fixed. Except Nikolayevshchina, Kiev, Donetsk and Dnepropetrovsk areas got mobile clinics also.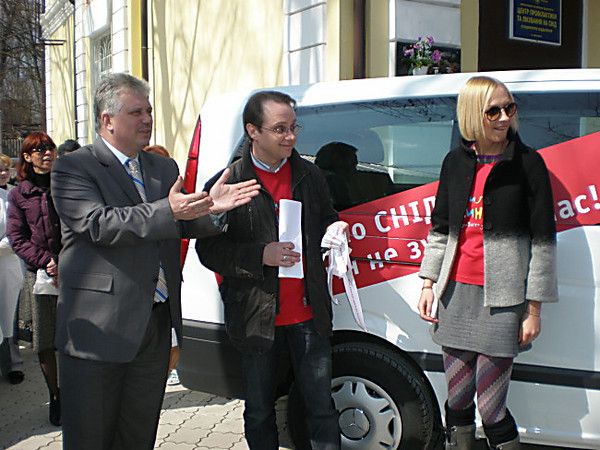 Mobile clinic presented to Nikolaev with that calculation that we will "share" it with the next Odessa region where the situation with AIDS also leaves much to be desired. The chief of regional management of health care Svetlana Hotina noted that it is the first case when mobile clinic gave not to Odessa, and Nikolaev. In her opinion, this really sign event. (Whether this znakovost means, what in the Nikolaev area the situation with HIV - incidence much more worsened, than in next Odessa? ).
"Telesolnyshko" Vasilisa Frolova noted that modest designers, in fact, didn't make anything grandiose - they simply offered the works for sale. But thanks to it many children will be able to escape from HIV - an infection.
But Pavel Piminov gave huge "respect" to Klitschko's brothers who exposed the most expensive lot - the last ticket for Vladimir Klitschko's duel with Hasim Rahman and three couples boxing gloves. At the expense of it the fund managed "to earn" in addition 190 thousand dollars.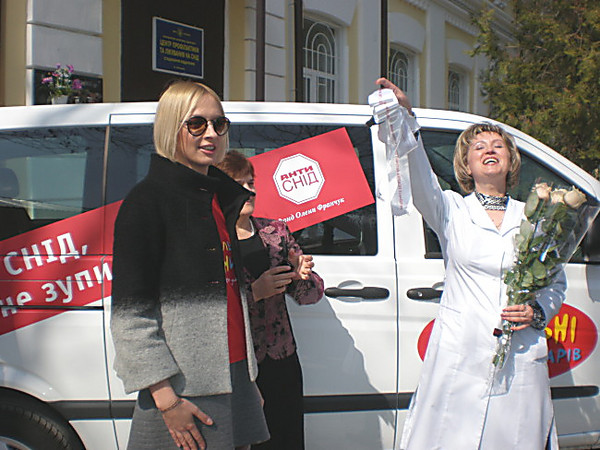 It was noted that all equipment with which the clinic, portable "is stuffed", it isn't mounted specifically in this car. The clinic possesses the mass of opportunities the simplest of which - to take away a biological material (in any point of area) and to deliver it in the Center for more detailed research.
With diesel fuel this clinic within nine months will be provided by ANTISPID fund, for what Svetlana Hotina thanked representatives of fund separately...