On May 9, in a Victory Day, the deputy of the mayor - the director of the department of housing and communal services Vladimir Novozhilov and the chairman of administration of the Central district Vladimir Ryzhik presented to the mayor Vladimir Chaika, veterans of war and representatives of mass media the reconstructed Stella who symbolizes the city of Nikolaev, and the decorative green registration of the Ternovsky fork finishing Geroyev Stalingrad Avenue. About it reports a press - service of the Nikolaev Executive Committee of the City Soviet of People's Deputies.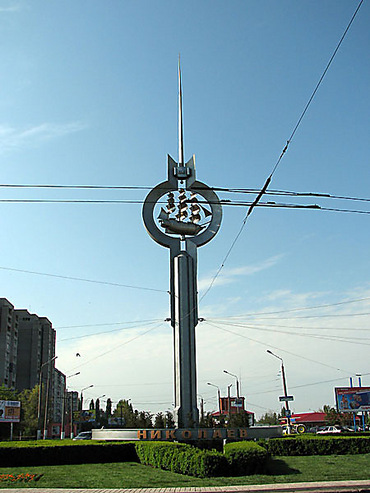 The Ternovsky ring is located almost on the entry into Nikolaev from the Kiev route and makes impression about Nikolaev for city visitors and for those who comes back home. Therefore with approach of warm weather municipal services of the city began works on reconstruction of all elements of a site.
By request of administration of the Central district Stella was restored and inscription letters which are from now on covered with luminescent paint are restored and will shine from automobile headlights. Forces of KP "ELU of Highways" (Deere. Polozhenko V. M.) repaired borders and asphalt along a technical strip which was paved paving slabs by employees of JSC Stroitel lyuks (Deere is put. Kalchenko A.M. ) KP "Nikolayevvodokanal" (Deere. Telpis V. S.) the watering system which will allow to contain lawns and flower beds in an appropriate look is installed. The most large-scale works are performed to experts of OKP of AF "Green Economy". The part of a palisade from a box was broken that destroyed the general drawing of a bed which symbolizes "wind rose" beams. For its restoration 89 bushes буксуса were used. The old layer of earth was removed and on its place the chernozem and sand is delivered. After careful planning of the earth rolls of a gazonny grass (900 m ²) were covered and 8 flower beds (40 m ²) are landed. Besides, round Stella 37 bushes of a juniper of Verginsky are planted. KP "GDMB" (Deere. Kulish O. R.) carried out reconstruction of system of lighting and replaced incandescent lamps more economical and bright which will work at an extent of all night-time. KSMEP enterprise (Deere. Tsukanov V. I. ) updated a road marking on the ring carriageway.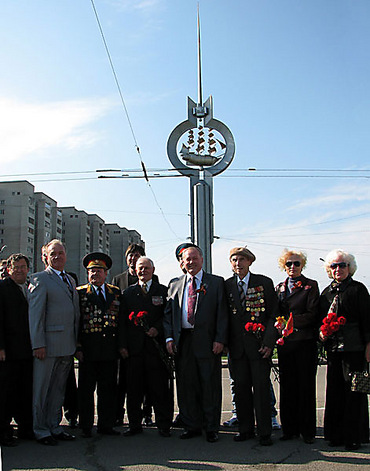 Symbolically, чт