Nikolaev "кошколюбы" couldn't pass such significant event in any way - the next exhibition of cats which to the past Wick - энд "occupied" the exhibition center "Exponikolayev" and it was organized by ours a cat - Sherea club. About hundred participants from Odessa, Kherson, Kiev, Jankoi. Mariupol, Sumy, Naked Pier "left on people" to prove to be and the pets.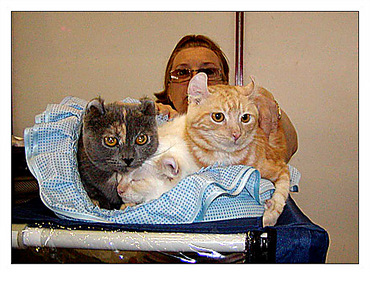 From the very beginning of a cat's opening day, despite early, to day off measures, time, at cages with the best representatives of a koshachestvo the people crowded, being interested in breeds, the prices, features of the contents. Among breeds this year at an exhibition there were rather rare.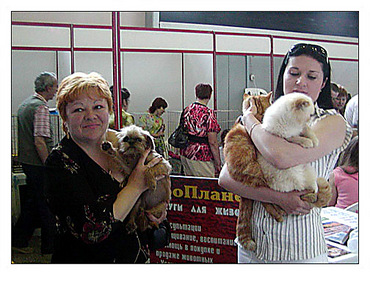 For the first time before eyes of ours "кошковедов" American curls appeared. The Kherson zavodchitsa, the owner of nursery "Eyes charm" reported that when she in Moscow bought a cat by nickname Margo, in the world was all about five hundred representatives of this breed.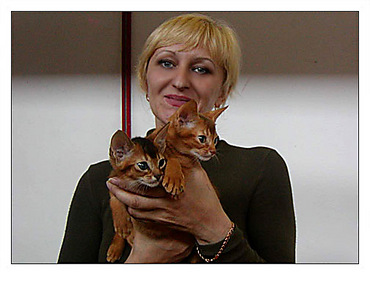 Margo, the smoky "turtle", the first discovered Ukraine for American curls. From - for the uniqueness it cost respectively - 3 thousand dollars. Nowadays the cost of kittens "from Margo" fluctuates from 500 dollars and above.

But they are worth it, the zavodchitsa considers. Kerla - very tender cats, with the developed domesticity, sociable, omnivorous that at present is important.


One of their features is strange заворот fish soup outside, according to an exterior, at males it shouldn't exceed 3-x degrees. From керлов you won't hear nasal howl habitual to "our" cats - they, according to a zavodchitsa, it is quite melodious and it is quiet... sing.

Another quite rare, but already gained some distribution in Ukraine breed - an Abyssinian cat, so-called "a cat of Pharaohs". This its image can be seen on the Egyptian frescos. These cats too kind and tender, despite the "wild" color - any "bay", with a dark strip along a spine.It is the only breed in the world on which one strand of wood four colors - "tiking" are poured at once.

But Persians and British, экзоты and сиамы, балинезы and the Siberians missing or playing in cages with the cat's toys - all of them on - to the are beautiful, and for the owners all the same remain the best.