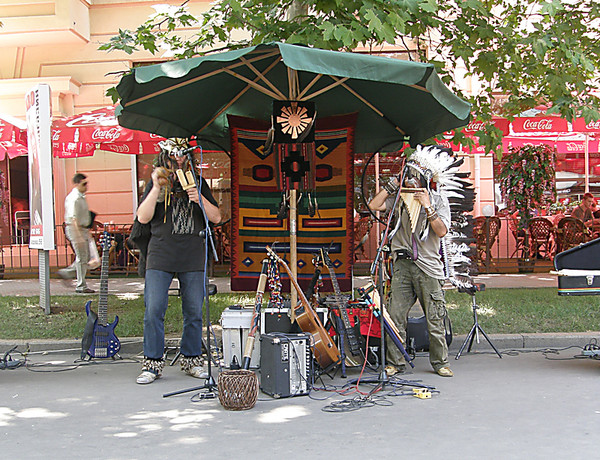 On the central street of Nikolaev, it was possible to observe very interesting action. Two men dressed in Indian suits, played musical instruments and danced. This action attracted passersby who didn't stint and threw into a basket which stood nearby, money.
With the press of the man communicated not willingly and forbade themselves to photograph.
The only thing that was succeeded to learn from "guest performers", it that one of them a sort from Baltic, and the second of Bolivia.
According to them, they travel all over the world. More than anything actors didn't want to make comments.