For the first time for many years the number of graduates of the medical institutions sent to the Nikolaev area, exceeded number of chief physicians in hospitals. It, it is possible to tell, a historical event in medicine of Nikolayevshchina.
Chief physicians of regional hospitals noted that there were times when to one hospital came on 50 interns (graduates of medical institutions). Now this quantity at best reaches to 12. Many areas received only one young doctor. And here the May Day district hospital didn't replenish with new shots absolutely.
Despite it, the personnel question which is the most problem in medicine of Nikolayevshchina, already started being solved slowly.
Young people with shining eyes came on August 5 to regional hospital (on the Alluvium) to receive distribution to the first place of work.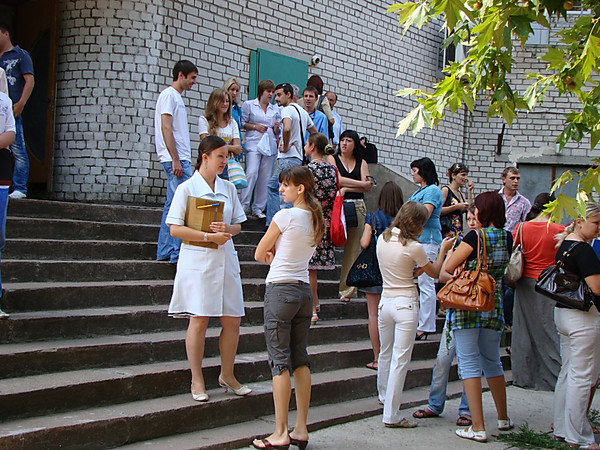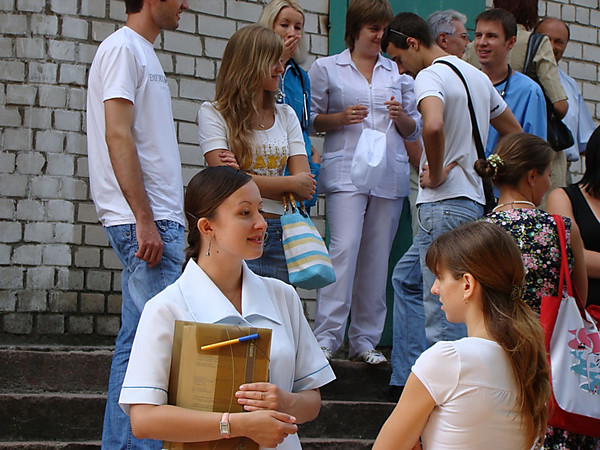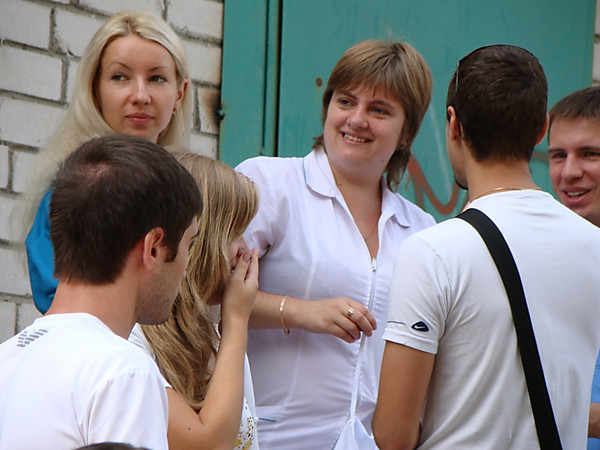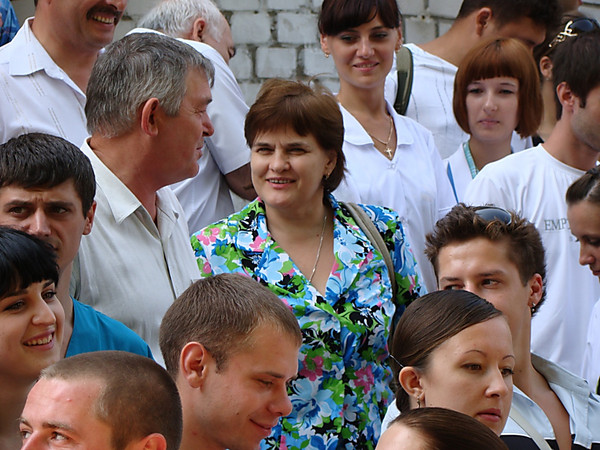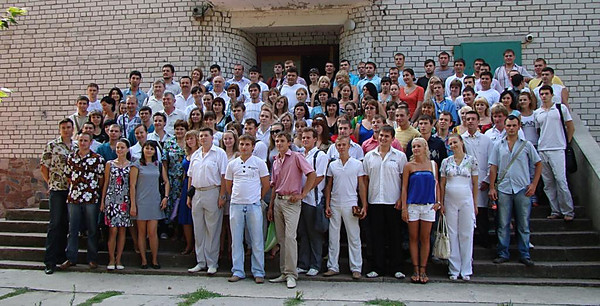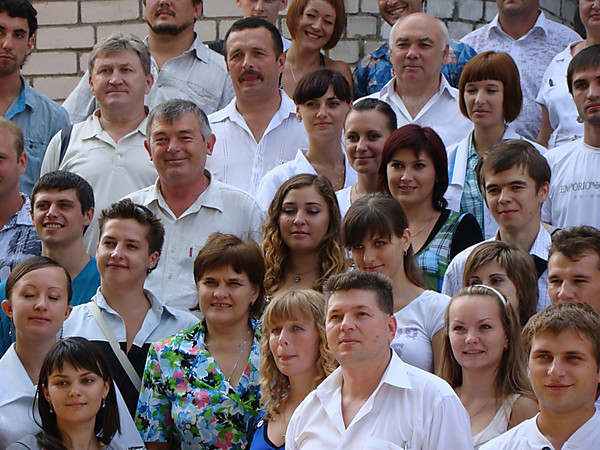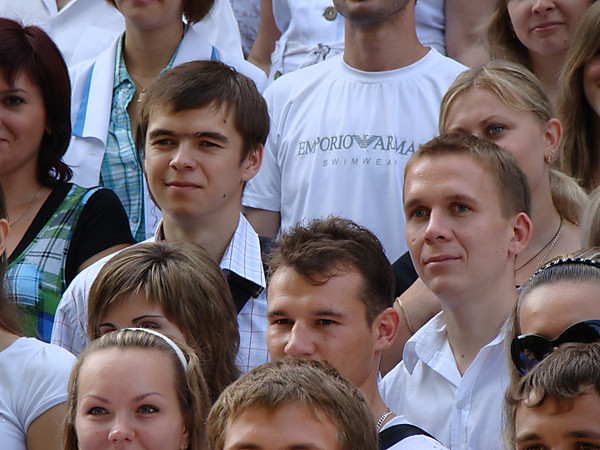 Most of all among them - stomatologists. Nevertheless, according to the chief stomatologist of areaAnatoly Kobylyansky, the Nikolaev area has one of the lowest indicators on completeness of stomatologic services. Also there were young pediatricians, family doctors (the last - only 17 people). Неонатолог among interns one -Ekaterina Mogileva. She was marked out especially by the head of department of health careSvetlana Hotina. Also hospitals of Nikolayevshchina replenished with five surgeons, ten anesthesiologists, two obstetricians - gynecologists. Svetlana Hotina called a surprise emergence already ten young psychiatrists. Two young doctors will be engaged in infekitsonny diseases, is is judicial - medical experts, the phthisiatricians (7), one cardiologist, 13 therapists, four children's anesthesiologists, one traumatologist.
Chief of regional management of health careSvetlana Hotinais afraid that many young doctors won't sustain work in the village for 870 hryvnias a month.
This fear is confirmed also by that not all graduates directed in Nikolaev area, came to a meeting with the future heads and the management management.
Graduates of medical institutions perfectly understand that the best way "dodge" from work in rural clinic - to marry or marry.
- I see fictitious marriages at once, - warnedSvetlana Hotina. - To me only bring the marriage certficate, and I already see - marriage fictitious, is concluded two weeks ago. If the guy doesn't know phone number of the mother-in-law about what here it is possible to speak, - the head of department joked.
- I understand that the part you will be eliminated, but we are very glad to you, - it addressed to interns.
Many chief physicians of regional hospitals already managed to make a lot of things that young doctors all - remained to work in rural hospitals.
- We plan to enclose about one million hryvnias in financially - technical base of hospital, - the chief physician of district hospital of the Snigirevsky areatoldPavel Ostroglyad. - Japanese became interested in our projects and, probably, will invest money. The regional program for providing young specialists with housing works for us. We have only one problem is you.
And chief physician of Domanevsky district hospitalAlexander OstapenkoI tried to interest young doctors in possibility of professional growth.
- Our surgeons allow interns to operate, - he told. - I will look as to you will allow to operate in regional hospital. Because those surgeons who come to us from the regional center, they can tie laces at most.
Chief psychiatrist of areaAnatoly PedakI was very glad to new shots.
- In psychiatry holiday! he said. - For the first time for many years at us ten people of psychiatrists and medical psychologists.
- I talked over practically with all doctors - interns, - the chief physician of regional children's hospitaltoldDmitry Gotsulyak. - All of them sensible.
Dmitry Gotsulyak shortly told graduates whom sent to his hospital that can offer them:
- We have 15 stationary divisions, two reanimations (for newborns and for adults), good laboratory base, are possibilities of radiodiagnosis. But the most important is a group of nurses and doctors. You should overcome technologies which are used in area medicine, I mean the organizational moments. As for difficulties in our hospital, we have deficiency of doctors - interns who will master laboratory diagnostics. But it is a problem not only the Nikolaev area, but also all Ukraine.You will directly work in children's hospital. But also there will be a departure to Odessa for cycle passing in infectious diseases hospital.
In the majority young doctors arrived to the Nikolaev area from other regions. They graduated from the Odessa state medical university, Dnepropetrovsk, Zaporozhye, Ternopol, Crimean, Ivano - Frankovsky, Vinnytsia, Donetsk, Lugansk, Bukovinsky state medical universities, and also the Ukrainian medical stomatologic academy, National medical university (Kiev). In the Nikolaev area of HIGHER EDUCATION INSTITUTION of the III-IV level of accreditation which would train physicians while isn't present.