The dollar rate inevitably grows in the Nikolaev exchangers.
Today, on August 14, in exchangers in the downtown it is sold by 8,40 UAH, and buy for 8,32 UAH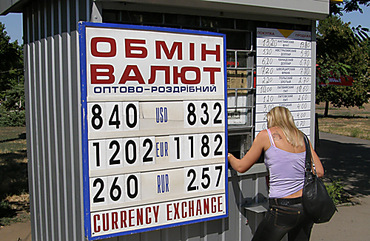 The auction in the interbank currency market came to the end in the range of 8,325-8,34 UAH/dollars. According to Interbusinesskonsalting company data, the auction for euro came to the end in the range of 11,8885-11,917 UAH/euro, the auction on ruble - 0,2642-0,2652 UAH/rub. The national bank of Ukraine entered the market with euro sale at auction at the rate of 11,22 UAH/euro. Reports "RBC"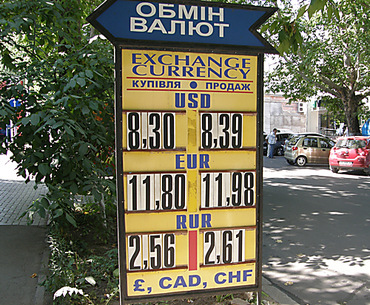 The auction on dollar growth of quotations - 8,363-8,4065 UAH/dollars, the auction for euro - 11,938-11,9845 UAH/euro, the auction on ruble - 0,2637-0,2654 UAH/rub
opened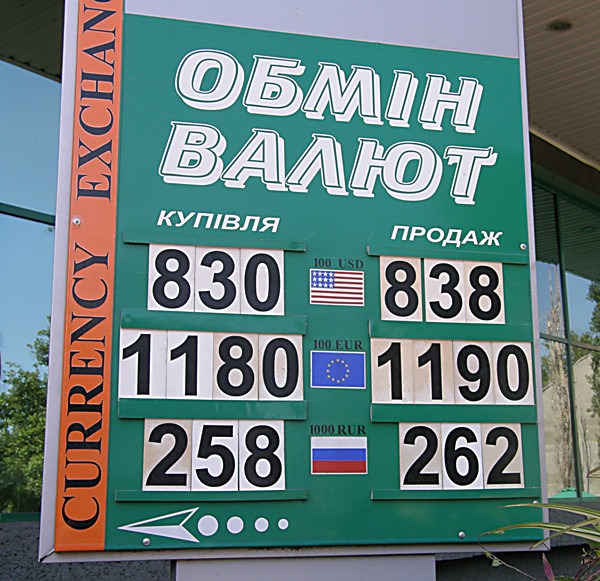 We will remind, on August 13 the auction in the interbank currency market came to the end in the range of 8,342-8,3575 UAH/dollars, the auction for euro - 11,8915-11,914 UAH/euro, the auction on ruble - 0,2608-0,2618 UAH/rub. The national bank bought and sold dollars at the rate of 7,75-7,85 UAH/dollars