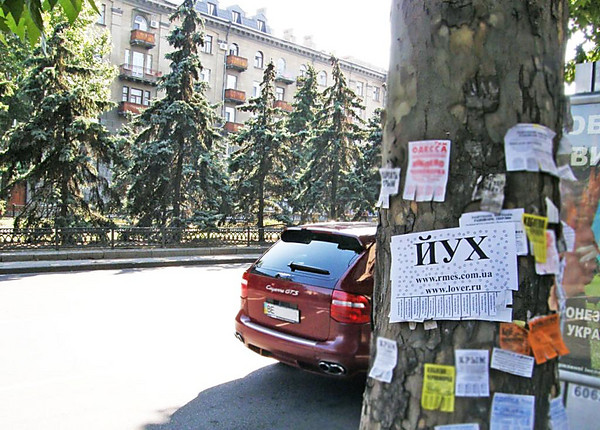 Й U H - quite modest associative array emerges in the head at the sight of the announcements which tens are hanged out on trees along Lenin Ave., and they say here these three letters and two links to sites: rmes.com.ua and lover.ru
As it became clear, thus look for timid young people whom for money promise to make "pickupers". The pickuper is a successful man who can easily tempt the girl who has pleasant to it, most often for one night.
On the above sites isn't present words about interpretation of an abbreviation of "YUH", but there is a technique"Trainings of the woman after her change", "How to win against stinkers", grants on hypnosis bases, "The guide to change of your girl"…
The amusing small animal "woman", appears, trained, she can be changed, it is possible to hypnotize and still I booze that, according to recommendations, it is possible to do with her. But be there though a well of a valuable advice, we - that know that let to heart of the woman begins obviously not with "YUHA" on a tree.