In Nikolaev to a position of the director of ZhKP «Південь» Igor Bely who in 2014 has been involved in scandal with preventing of journalism in the building of the Nikolaev regional state administration applies.
So, according to information which I have transferred to journalists vice-the mayor Nikolaeva Yury Stepanets, candidates for a position of the head of ZhKP «Південь» Artem Yulevich and Igor Bely are.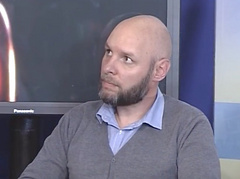 Artem Yulevich in the past I was the head of department of municipal services and improvement administrations of the Factory area The Nikolaev city council, and since recent time is the mechanic on fleet and part time the captain of port. In 2012 he was a member of the party of Natalya Korolevskaya «Ukraine–forward!». The Nikolaev city hall considers that Artem Yulevich to this position is advanced by the deputy of the City Council from «Our edge» Sergey Kartsev. Artem Yulevich's father - Alexander Yulevich is also known in the city Nikolaev as the head and the founder in the enterprises of housing sector, in particular, headed the enterprise «Corundum - X» (cleaning of snow and garbage) and in 2009 it was lit in serious scandal.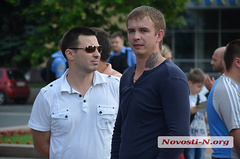 Igor White, in turn, is known as one of kidnappers of the Nikolaev journalist Alexander Vlashchenko. Then, certain people, declaring that they «public activists» , have forced the journalist to remove the pictures taken at meeting with the governor of the Nikolaev area Nikolay Romanchuk, threatened Vlashchenko with physical violence then some more hours held him in one of offices in the building of the Nikolaev regional state administration.
We will note that as a result neither Igor Bely, nor his companion have born responsibility for the actions thanks to the fact that the Nikolaev militia couldn't investigate the criminal proceedings opened by her.
According to words of the mayor Nikolaev Alexander Senkevich, White showed willingness to get acquainted with the enterprise and him earlier already have directed to ZhKP «Південь» , than have given a certain priority before a competition.
We will note that ZhKP «Південь» is a monopolist on service of residents of the Ingulsky (Lenin) region of Nikolaev.