Parade in honor of 220 - the anniversaries of Nikolaev began solemnly. School students, actors, little acrobats, cyclists, doctors, representatives of leading enterprises of the city passed parade on Soviet. And then stopped. As it appeared, Sovetskaya Street is completely filled by people. Parade reached to Admiral's where known statesmen and local government appeared on stage, and before a scene passed other parade.
People who went in parade on Soviet, literally got stuck in a stopper. Considering that they gathered on 8.30, to them some hours on one place were necessary to stand. One participants of parade entertained at this time themselves songs and dances. And here it pleased to school students everything at all. Their teachers and tutors began to complain that children any more don't maintain to be motionless on a heat.
The last participants of parade stand on crossing of streets of Dunayev and Moscow.
Thus the central part of Nikolaev is blocked - cars too get stuck in a traffic jam. Exactly there, at the end "jams" stand animals from a zoo - horses and a tiger cub. Employees of a zoo already hardly constrain the kid of a tiger who considerably is nervous in crowd. Video here.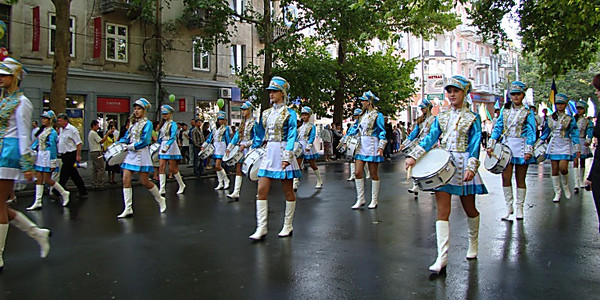 Beginning of parade
From this point parade остановлися. People at some o'clock "got stuck" on Soviet.
People who began parade near a recreation center of Shipbuilders, and remained to stand on this place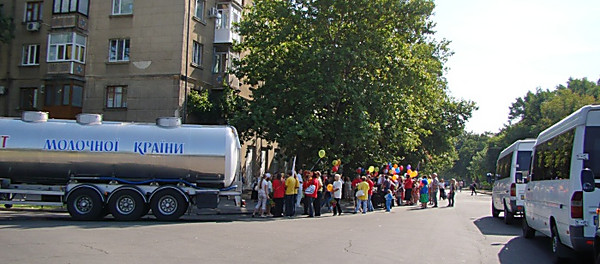 The turn "rounded" a recreation center and was stretched already to Dunayev Street, and from there - to Moscow. Thus Lenin Avenue was blocked