Literally several months ago inNikolaev, however, as well as the dollar rate promptly grew in all Ukraine. Now it is possible to observe the return picture - this course promptly falls. If in September the dollar in the city could be bought for 8.90 UAH, in November this figure considerably decreased. Today, on November 25, in exchangers which are in the downtown, the dollar can be bought already for 8.10 UAH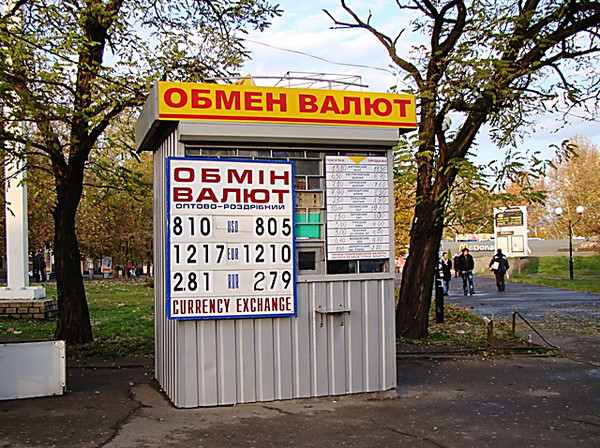 It should be noted that today the Ukrainian exchange rates for the first time for long time went in step with a world trend as the beginning of the current week everywhere was marked by dollar falling.
According to operational data of National Bank, since the beginning of November, 2009 the volume of receipts to Ukraine of foreign currency exceeds its translations abroad in interests of nonresidents.
It promotes not only minimization of currency interventions of National bank of Ukraine, but also and stabilization of course dynamics of hryvnia, NBU reports.
Since the beginning of November of this year the national currency became stronger in the interbank market concerning dollar for 0,1%, to 8,0837 hryvnias for dollar, and on the cash - the hryvnia exchange rate on operations of sale of dollars practically didn't change, and made 8,1584 hryvnias for dollar, fluctuations testify to it in the market Forex.
At the same time reduction of volume of demands for participation in currency auctions of National Bank for satisfaction of needs of clients of banks - natural persons for repayment by them of debt on the currency credits was observed. Since the beginning of month of NBU I carried out six such auctions which total amount appeared twice less, than in the corresponding period of October. In particular, 71,7 million dollars, 1,7 million Swiss francs and 0,3 million euros were sold. Issued demands all properly for currency purchase were thus satisfied.