"Crime. Is NOT PRESENT"wrote about that sellers of flowers from all Ukraine including the Nikolaev accuse of a rise in price of flowers customs.
Yesterday, in time a press - conferences in the Nikolaev customs, the correspondent"Crime. Is NOT PRESENT"I offered the chief of customsTo Artur Polyakovas - that to react to similar charges.
"In a zone of activity of the Nikolaev customs these flowers aren't imported. And, in general, one of the areas of work of customs is a conclusion of the market from a shadow. At us these dealers in flowers didn't get used to pay taxes …", - the chief of the Nikolaev customs declared.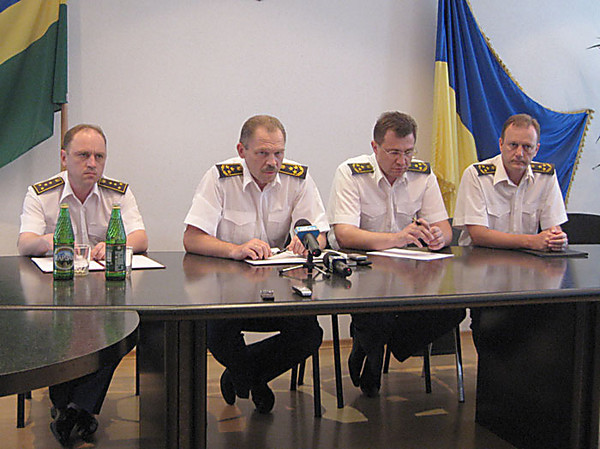 Management of the Nikolaev customs
Artur Polyakovconsiders that flowers will appear till September 1, and everything will be good.
The chief of the Nikolaev customs once again emphasized that this market is brought out of a shadow and declared that for certain persons it is rather disease process.
"This situation arises quite often. Many goods rise in price, and then everything falls into place. It everything growth illness, only not customs, and an illness of growth of business", - I emphasizedArtur Polyakov.