JSC Nikolayevoblenergo ignores mistakes of the workers and even if in the act the violation scheme with short circuit is specified, the enterprise charges penalties to the consumer as for the nedouchtyonny electric power. About it it is reported on a site www.energy-mk.com.
In the message it is noted that "the controlers programmed on violations act impudently and inconsiderately. Look for everywhere, the house is put "on ears". Found a wire bit, and the statement is at once drawn up. And when it is made, the company doesn't crawfish. Many witnessed as people gave sensible arguments, and the company persisted.
Irrespective of the fact how calculation is made, it is correct or not, the commission of branch or the company doesn't penetrate into details. Experts regional power and don't pay attention to quality of drawing up the act. To make the main thing, and further as it will turn out.
And if the consumer doesn't pay, bring to trial. The lawyer regional power "bypasses" mistakes in the act, influencing success of a prize of business, submits the claim, in which: "Ivanov under the contract the consumer, broke, signed the act, counted by the Technique, left so much that, we ask to collect". And the consumer, naturally, loses court.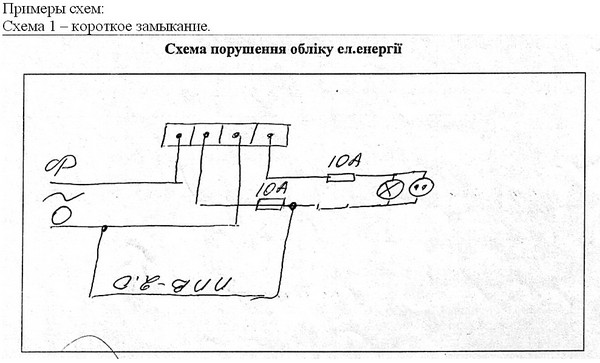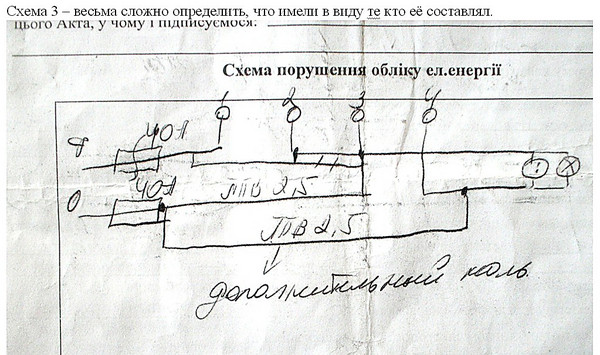 What to do if the court is lost? But after all in the act it was specified short circuit is specified! Instead of electric power theft. And the court didn't know it … Such act can't be the proof. And basis for charge".
If there are violations by drawing up or calculation, experts advise to address for consultation, Art. 361 of GPK of Ukraine provides reconsideration of the case in connection with again revealed circumstances. The similar norm contains in the economic procedural code.