Nikolay Nikolaev's monograph "Olviya's political and cult elite of the IV-I centuries BC" was published. And, in spite of the fact that in the monograph it is a question oh, it would seem, affairs of bygone days, in many respects it has something in common with the present. In what?
- The person doesn't change throughout the millennia. For example, in olviysky society the steady tradition is revealed to appoint the relatives to the highest positions. It was distinctly shown as a part of board of Seven, knowing temple treasury where it is noticed, except the brother of the Supreme priest, even the greenhorn, the son of this priest. The fact of lobbying of the rights of nationality by members of the hersonessky diaspora most powerful in Olviya, also lobbying of personal financial interests when stamping gold and silver coins is recorded, - the author of the monograph Nikolay Nikolaev speaks.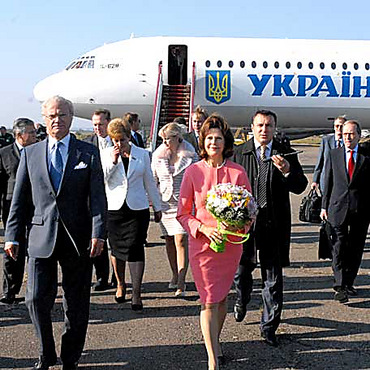 On the basis of the received materials in the monograph the conclusion that the so-called democracy of the Athenian type, such beautiful and fair, existed in Olviya, probably is drawn, some years and was a compulsory measure - to rally the population and to protect the city from invasion of armies of Alexander of Macedon. Then the rights of nationality to foreigners were really granted, debts are destroyed, slaves are released. However oligarchical clans returned to imperious levers in some years. It is possible to judge it on Olviya's deciphered calendar where it is clearly visible that names of oligarchs are absent in the list only five years.
This book not the detective though describes new real episodes of olviysky history (exile of the tyrant, establishment in Olviya oligarchical democracy, etc.). Generally, interested history of our earth will find in it a lot of interesting and informative.
It is necessary to add that when writing monograph I executed scientific consultation к.и.н. Valentina Krapivina, head of Olviysky expedition of NANU news agency. The reviewer is the Nikolaev regional specialist and the historian, the Art. research associate Ivan Snytko, which author