Trucks with grain captivated Nikolaev in the last 2-3 days. In a huge number they settled down along roads - in waiting list for grain delivery.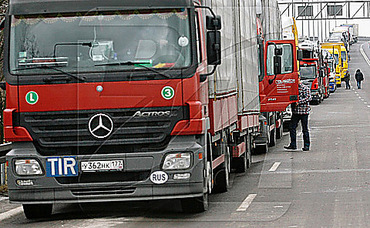 With what it was connected, we took an interest at the director general of the agricultural enterprise "Nibulon" Alexey Vadatursky.
- So coincided that many trucks came and to our enterprise, and to our colleagues. This temporary phenomenon connected with holiday days. The matter is that producers of agricultural production want it to realize these New Year's Eve days that, obviously, to pay off both with owners of land, and with people on a salary. Because after that there will come the days off. Our cars already there don't stand. We even limited transportation of grain and we operate this process. Today behind our territory already stands 98 trucks - to our measures it not so much. Till their morning any more won't be.