On March 11 in the city hall the city power publicly reported about implementation of the city budget of 2008. And though it was exceeded (approved it at the level of 794,9 million UAH, and executed on 964,8 million UAH), the sum of an overfulfillment could be more, if not crisis.
According to the deputy of the mayor - the chief of city financial management Valentina Bondarenko, from - for reductions in production in the second half of the year workplaces were reduced also: in October of last year in comparison with September the number of the workers occupied in a city economy decreased by 0,7% - to 140,6 thousand people, and for January 1, 2009 the number of permanent members of staff made 137,2 thousand people besides, for the first time in recent years, since November, 2008, the quantity working in an equivalent of a full employment is less than number of permanent members of staff.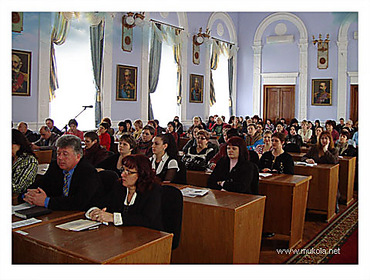 All this couldn't but have an adverse effect on receipts in the budget of taxes on the income of natural persons which together with payments for the earth make 66% of the budget. Though superplanned receipts of a tax on the income of natural persons made 14,2 million UAH, the city budget suffered losses about 15 million UAH. It is possible to carry to losses and short-reception of transfers from the state budget (on 11,1 million UAH).
The account part of the city budget-2008 increased by 42% in comparison with 2007 - m, and almost twice - in comparison with 2006. Most of all means it was directed on socially - the humanitarian sphere (education, health care, culture, physical culture and sports, a social security) - 678,4 million UAH. But characteristic of execution of account part of the budget-2008 V. Bondarenko called the direction of 4,5 million UAH on performance of orders of voters (so-called deputy means) from which 2,3 million UAH were directed on operating costs, and on the capital - 2,2 million UAH, thus more than a third of these expenses - 1,7 million UAH - were the direction on implementation of routine maintenance and overhaul repairs, often in the same socially - the humanitarian sphere.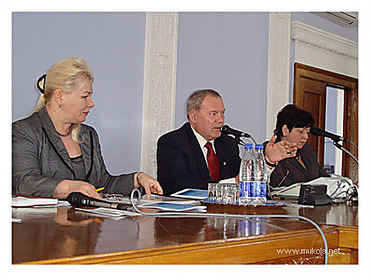 Forecasts of rather city budget for 2009 yet cheerful or if to use the characteristic of the mayor Vladimir Chaika, "the budget very intense".But, nevertheless, reporting about implementation of the city budget of 2008, the mayor assured that for the first 2 months of this year the budget is executed that allowed to make all necessary payments.
Besides, from specialfund of the state budget to Nikolaev 5,3 million UAH were allocated for payment of subsidies of citizens, and these means very much will help the city municipal enterprises.