"Crime. Is NOT PRESENT"wrote about that protest march is planned for March 14 in Nikolaev against "actions of the selling power", organized by activists of Progressive socialist party of Ukraine.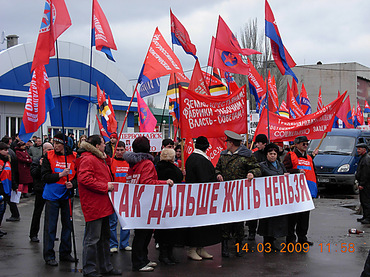 And here came true - at 12.00 about 500 supporters of the given political strength moved from long-distance bus station towards a zoo, and now on Lenin Avenue go to Sovetskaya St.
As activists of PSPU declared: "The protest action purpose - to force people not to be reconciled with that now occurs in the country. So it is impossible to live! "
We will remind that this march of a protest by "solemn" meeting in Kashtanovy Square on Sovetskaya Street will end. It should be noted that the leader of PSPU - Natalya Vitrenko - among marching wasn't, probably, she will make a speech already at the meeting.
Interestingly, and how many money organizers of this action spent for carrying out this show? As it was possible to notice, to people gave a lift by buses from all regions of the Nikolaev area. There arrived activists even from such distant areas, as May Day.
Around the city participants of march began the solemn procession under words of the old known song "Get Up the Country Huge, Get Up on Mortal Fight …". Interestingly, on what mortal fight vitrenkovets of nikolayevets called?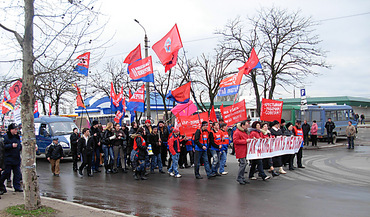 During movement marching actively "invited" citizens will join protest action, however the majority of passersby only smiled, swung the heads and showed on them fingers. Practically anybody to colon didn't join.
In comments to our edition the mayor of Nikolaev V. Chaika emphasized that no overlapping of the street will exist and all security measures will be considered in full.
Yes, V. Chaika told the truth. Really, Lenin Avenue didn't block - all cars including share taxis, were compelled to move only on one strip.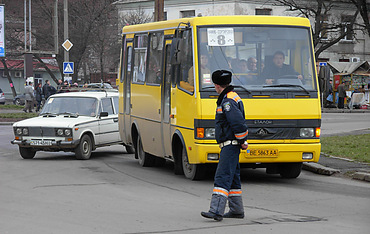 While there are a lot of citizens "got stuck in traffic jams", vitrenkovets quietly went according to the prospectus with shouts:"Yushchenko - impeachment", "Yulya traded порнокасетами in the market in Dnepropetrovsk" …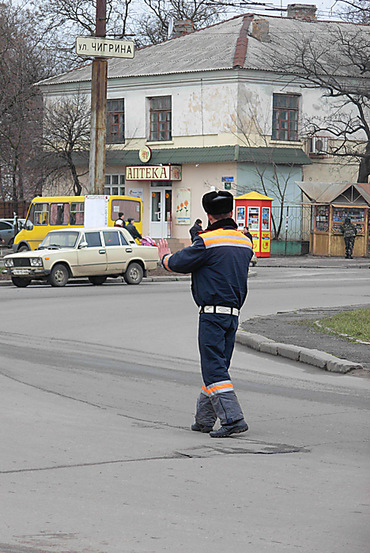 At this time in share taxis many women with children who started crying went. And to indignation of motorists there was no limit. Why from - for "a spring aggravation" vitrenkovets so many people have to suffer?
You look also:
"Dictatorship on - Yushchenovski"? - "Vitrenkovtsa" create that want. But they haven't enough of it