Today, on March 31, in the city of Nikolaev at a bankporch"Black Sea Coast"72- the summer investor driven to despair tried to make the self-burning act. On Anatoly Koval's such radical step I pushed refusal of administration of bank in payment of the deposit to it. The man wrote the application that if he won't receive the money, will set fire to itself directly on a bank threshold. The bank management, probably, didn't take threat seriously therefore got off with the standard formal reply: money isn't present and in connection with a political situation in the country we can't return the deposit to you. But the desperate investor also didn't think to joke.
Around 9:00 it came to bank and at once went to the managing director with a question: Whether "I will receive the money? ". On it the representative of bank suggested the man to pass to the certain room. After that she declared to it that such as the bank of 2000 people, and money for deposit return at it doesn't have it. I reacted to these words "the disappointed investor" considerably - it got from a jacket a bottle with gasoline and declared that if to it won't return money, it will have a shower bath gasoline and will set fire to itself directly in the bank building. Further "on a scene" there was a security service which selected gasoline at Anatoly Koval. Through any time for a scene there arrived the staff of the Ministry of Emergency Situations and Factory regional department of militia.
It isn't known, than everything would end as the man driven to despair steadily repeated that if to it won't return money, it all the same will come to bank"Black Sea Coast"and already "silently" will make the self-burning act. Only through an hour and a half arrangements and long negotiationsTo Anatoly Kovalpromised in April to return... 2000 or 3000 hryvnias. пообщели to pay other sum of the deposit small by installments.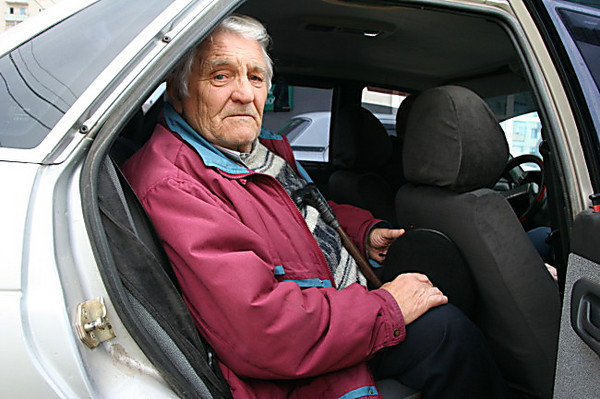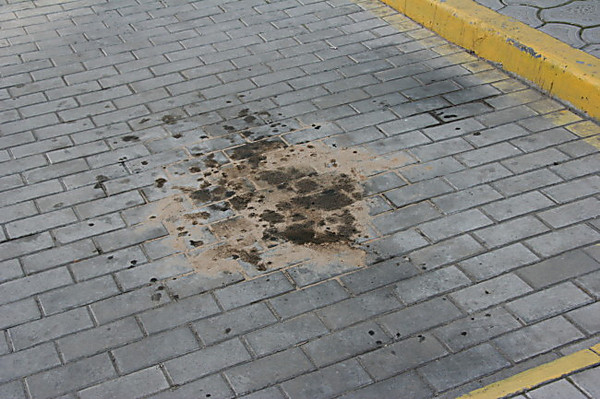 "I in bank had a contribution in 13 thousand hryvnias, put on March 8, 2008. Term approached on March 11, 2009. The bank refuses to return my money, referring to a political situation in the country. The contribution is issued on my son as I badly go. Now the son wrote on me the power of attorney", - tellsAnatoly Koval.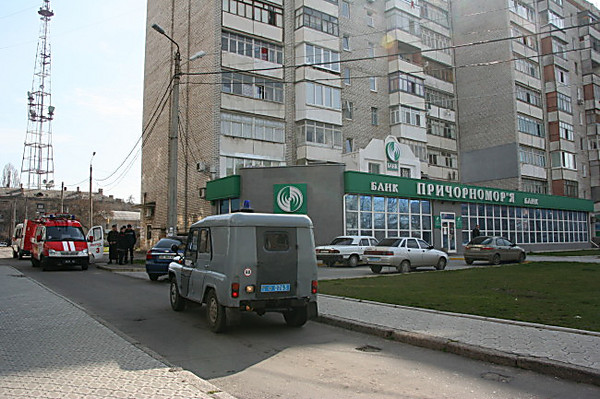 "I am the sick person. Money is necessary to me on treatment, to me already sent for the apartment a debt. I live only on one pension, well, of course, a few daughter helps. I live with the son, the wife buried 20 years ago. The son works at YuTZ, he is an engineer 3-й categories. It has a small salary - 1200 hryvnias", - the investorshared"Black Sea Coast".
According to Anatoly Koval, the bank "agreed to go to a meeting" only after such here radical actions from its party.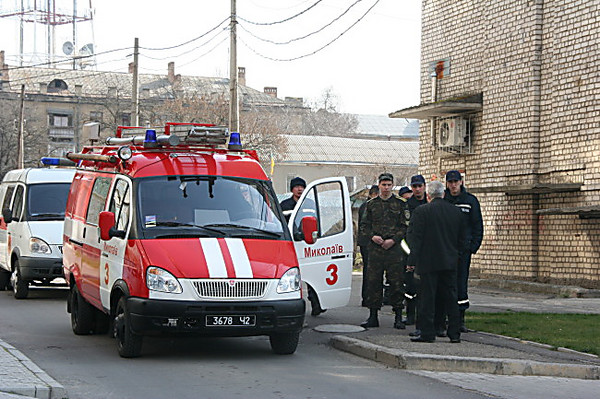 "I would ask all citizens to be active in this country and to protect the rights. To fight against these here жульманов, since our President. Certainly, all my money didn't return to me, but for today their offer while suits me", - заяивлAnatoly Koval.