Today, on April 8, in the city of Nikolaev on crossing of Lenin Avenue and Malaya Street sea there was a road accident. Two cars "Toyotas" and "Opel" faced.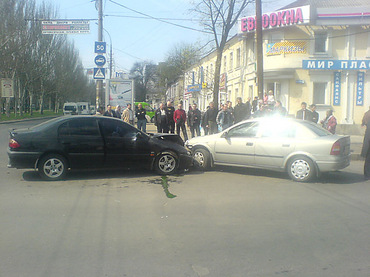 The blow was such force that the Opel car deployed on 180 degrees.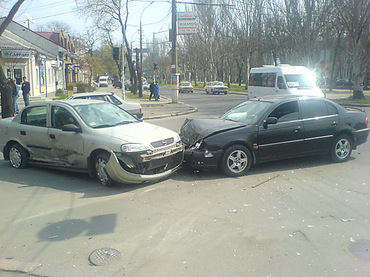 As eyewitnesses of road accident told, the Toyota car moved on Lenin Avenue - towards Sovetskaya Street, and "Opel" moved on Small sea towards Admiralskaya Street.
Both drivers claim that didn't violate the Traffic regulation and went on a green signal of the traffic light.And here eyewitnesses say that responsible for road accident is the driver of the Opel car as he neglected the traffic light and crossed the prospectus on "red".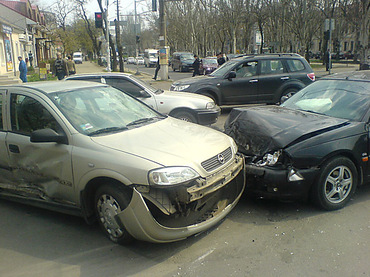 Anyway, responsible for road accident will be established by the staff of GAI.
As a result of accident passengers of the Toyota car - the girl and the four-year-old child suffered. They were given at once medical help.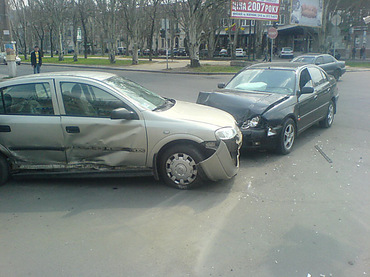 As one of witnesses told, the driver of "Toyota" flared up after that occurred a little and decided "to punish responsible" with own hand."It left the car and a foot broke "Opel" windshield. After that tried to pull out the driver of this car - the elderly man - and to arrange "mob killings". But passersby calmed him", - one of witnesses told.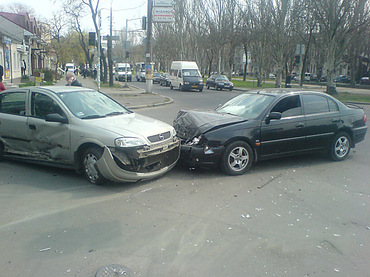 Passersby weren't surprised with behavior of the driver of "Toyota", after all in road accident, from - for negligence of the second participant of incident, the child suffered.