Today, on April 9, general meeting of members Regional торгово - industrial chamber of the Nikolaev area on which the president of the Nikolaev RTPP Sergey Vlasenko reported about work of the structure entrusted to it over the last 5 years took place and depicted the strategic directions of development of RTPP the next 5 years. Besides, in the agenda of meeting there was a question of elections of governing bodies of RTPP in the Nikolaev area on 5 - summer term.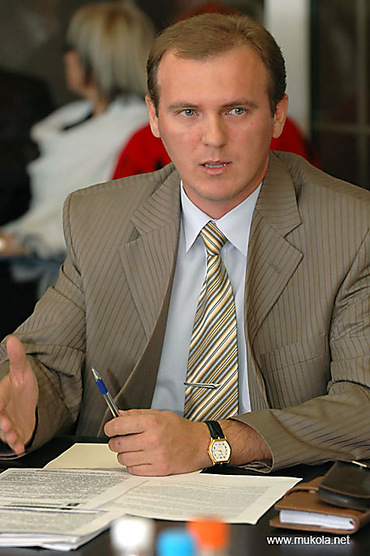 If to speak shortly about results of chamber for expired term, it is possible to refer structure improvement, increase in member base to undoubted its progress (from 132 enterprises in 2004 ohms to 200 enterprises in 2009 ohms), and also activization externally - economic activity.
Today RTPP as managing object significantly increased the volume and quality of provided services, paid in 5 years in budgets of all levels, etc. 9,5 million UAH
However not report of the management of chamber, and presidential elections, council, presidium, audit commission and two vice-presidents of chamber was the main question of meeting.
During the report and performances of participants of general meeting of an intrigue concerning possible alternative to the present president of RTPP it wasn't looked through. Especially after the vice-the president of Chamber of Commerce and Industry of Ukraine Anatoly Tymoshenko handed over to Sergey Vlasenko the highest award of Chamber of Commerce and Industry of Ukraine - Gold Mercury with brilliants - "for model performance of functions". So Sergey Vlasenko remains for the second term. And it will be helped with it by two vice-the president (instead of one in the previous cadence) - Vladimir Matveev and Vladimir Bushin.