Today anyone could come to training and observe the Legion and Ukraine team before the basic "the Match of Stars".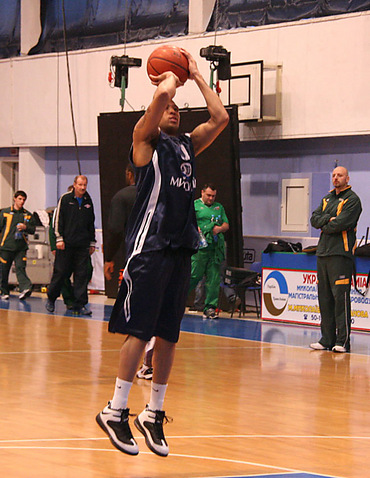 The audience came not so much, predictably, but quite sufficed to encourage training team!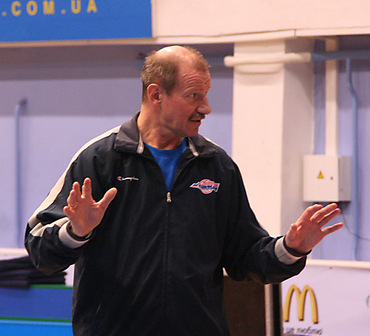 Girkis Rimas explains to the Legionary team as it is necessary to play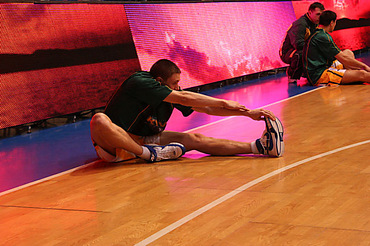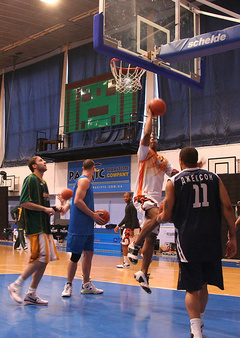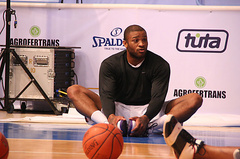 Also in a hall it was possible to observe and organizers of a match who endlessly fussed and brought adjustments.
- This game it is possible by the right to call historical, - I told on a press - conferences the president of Federation of basketball of Ukraine Alexander Volkov. - And not for nothing, because in it it wasn't invested money from FBU. All expenses were defrayed by the Nikolaev basketball club and sponsors.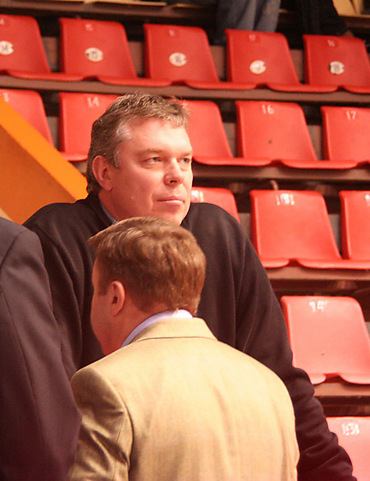 Alexander Volkov watches training of teams
As Alexander noted, he once played on a parquet in Nikolaev and even there was the best player of a match, therefore for it a basketball hall in Nikolaev special.
- All know that Ukraine the economic crisis concerned, and we long thought, and whether we should play this match, - the president of FBU continued conversation. - We rang round all clubs to ask them council, and almost all told that you shouldn't play this match. But Nikolaev agreed not only to carry out, but also to foot the bill, and these are about 100 thousand dollars.
On a question that the president of FBU thinks of basketball division, it gave the frank answer:
- It was no our initiative, we were against, but nevertheless it occurred. ULB never heard from me criticism in the address. But all of us shouldn't forget that there is FIBA and laws under which play all basketball clubs in Europe. And the most important, as ULB it is interested in implementation of these rules. Probably, this ball once also will be unwound back and everything will return into place, but today both they, and we are interested to play joint matches. But also you shouldn't forget that now we and have a financing a miscellaneous, to them dictate rules, and we independent.
Alexander Volkov shared also that nobody has the right to dictate to teams, to keep the legionary or not.After all basketball develops thanks to ambitions and players who gradually become stars. And if there are stars, that is and the audience.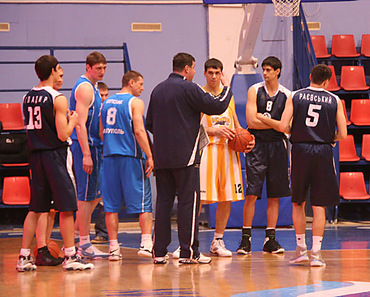 Vladimir Polyakh tells "Ukraine" how to beat the rival