Today, on April 15, in Nikolaevsk regional management of SBU I opened it is information - a reference room in which everyone will be able to study the declassified archival documents of Security service of Ukraine.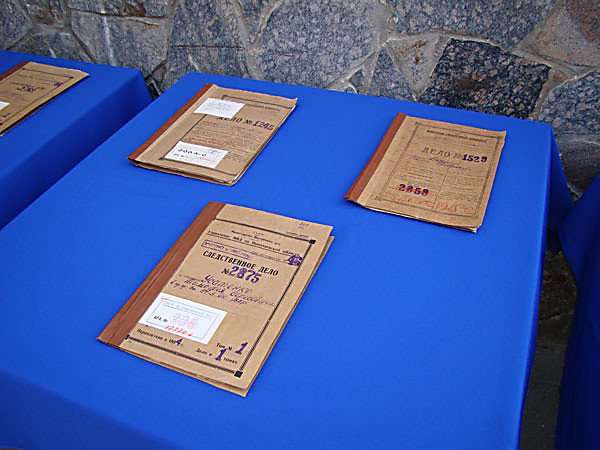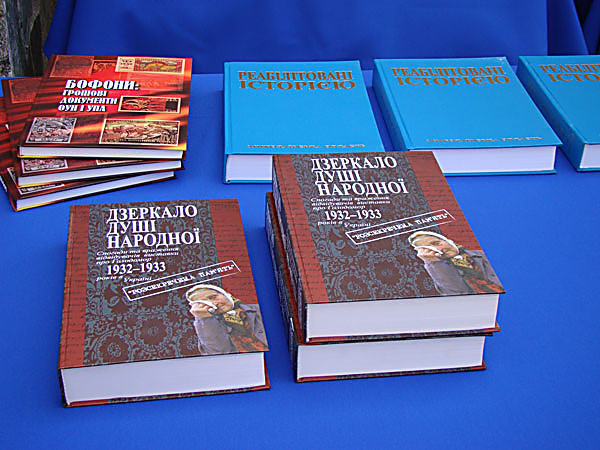 In this center all declassified archival documents are submitted and are stored in electronic form.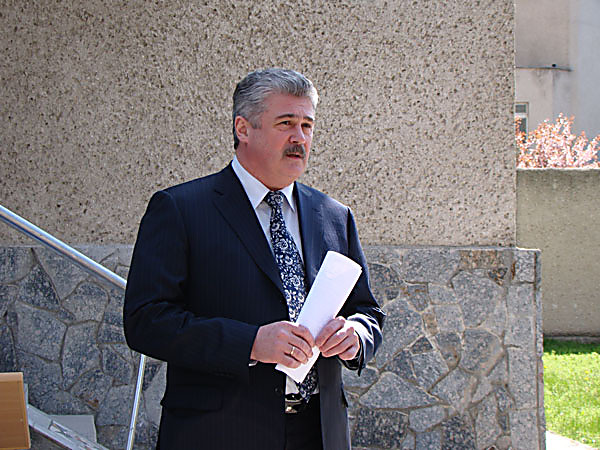 During the opening ceremony the head of department of SBU in the Nikolaev areaYury ParamonovI noted that this center is created in order that the declassified archival materials became available to a wide range of citizens. "People, whose family were repressed in various years, can address in the center and find data on the relatives, look that to them happened. Useful our center will be and for those who goes in for history, writing of scientific works", - the chief of USBU in the Nikolaev area told.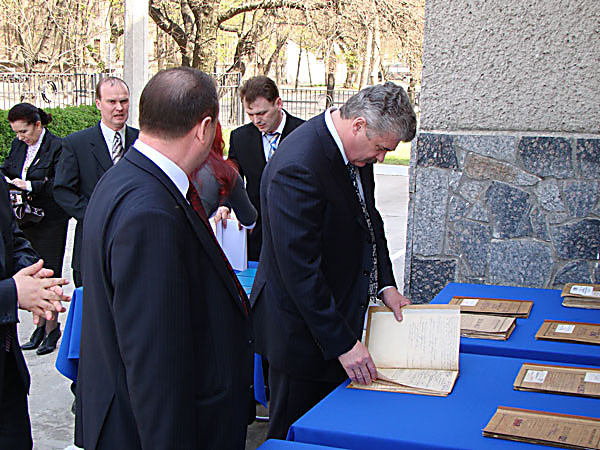 Yury Nikolaevich specified that the majority of materials which contain in archives, - concern the period of the Holodomor, the Great Patriotic War and the post-war period.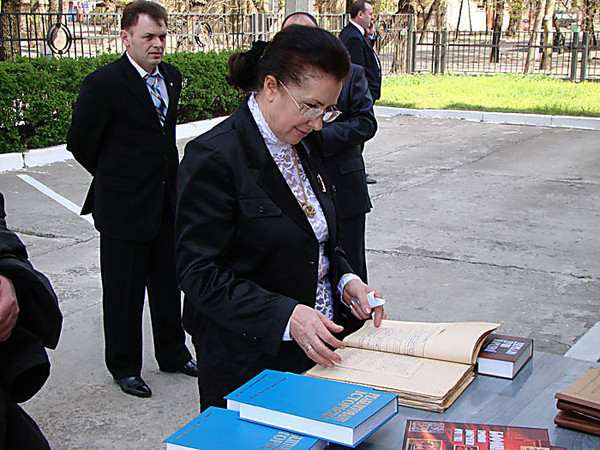 It is information - the help center will work Monday through Friday from 14:00 till 17:00. Free, information everyone can receive an entrance to a hall, but at itself it is necessary to have an identification paper.
According to the chief of USBU in the Nikolaev area, in a hall various printing editions - books, brochures on this subject also will be exposed. "In the territory of the Nikolaev area there were many concentration camps, many people underwent repressions therefore interest of the population to similar information is very great", - is convincedYury Paramonov.

It should be noted, what not all archival documents are declassified and in this direction work is daily conducted.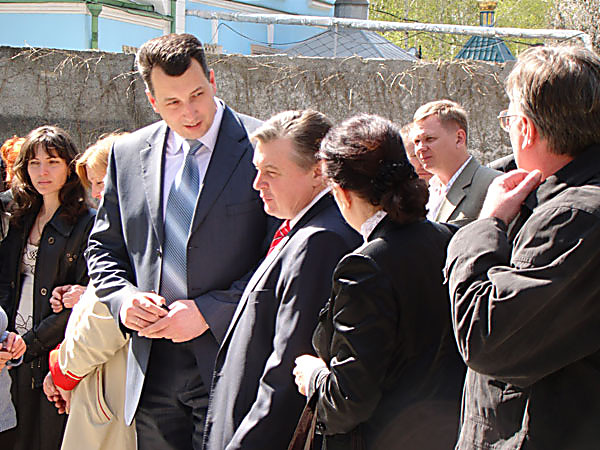 It is interesting that any of heads of local authorities didn't come to this action. Governor of the Nikolaev areaAlexey GarkushaI sent the deputyDmitry Oboronko, which in the performance noted that opening of such center is a sign event.Instead of the Nikolaev mayorVladimir Chaikaon action there was too a deputy -Alexander Zhenzherukha, which didn't find what to tell, and can be simple didn't want anything to speak.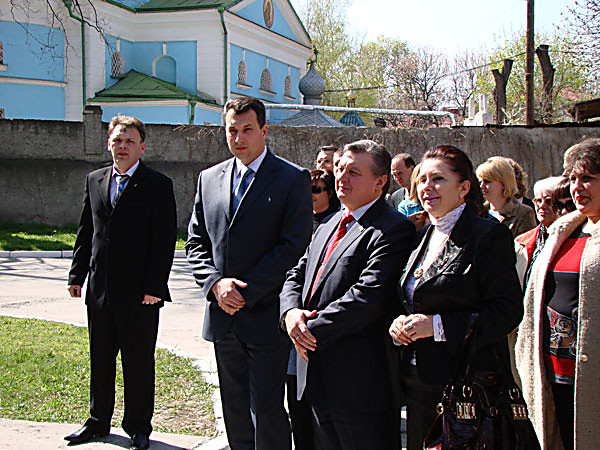 Chairman of regional councilTatyana Demchenko, which several weeks ago on meeting in honor of liberation of Nikolaev from fascists I called soldiers of OUN - unitary enterprise "fascist henchmen", also I didn't consider necessary to visit opening it is information - a reference room. Instead of Tatyana Vasilyevna on action there was her assistant -Tamil Bugayenko. By words Bugayenko's Tamils,T. Demchenkotoday is in business trip in Kiev, but here where exactly - it doesn't know.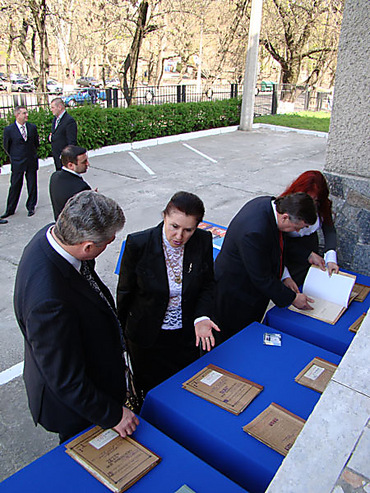 Probably,Tatyana Vasilyevnawasn't incidentally shaken" in business trip. Probably I was afraid superfluous to tell something. After all USBU building it not Lenin Square where it is possible to say everything that to you is "written" by the Kiev party ideologists. That would be told on this action, could after all and ask …
And itselfTamil BugayenkoI made comments on an event obviously reluctantly, having noted only that people have to have access to materials which shed light on history.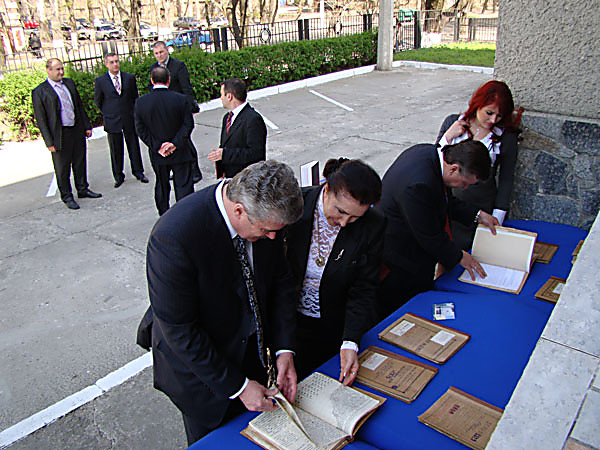 Probably, the party position of Regionals very strongly influences statements of Party members which concern similar subjects.
Strange it turns out, but if atT. Demchenkoat least there is "justification" of its absence on this action, hereVladimir ChaikaI placed priorities differently - having given preference to celebration 10 - the anniversaries of Ukraine university.
It wasn't noticed at opening it is information - a reference room and "vitrenkovets" who it is rare when miss opportunity to declare the position in similar questions. What reasons of "inaction" of armyPSPU- it isn't known. Can simply not there were teams, or financially nobody interested them, after all"Crime. Is NOT PRESENT"wrote about that in the night of March 30 in Odessa the consul of Consulate general of the Russian Federation Igor Tsvetkov who was responsible also for cooperation and support, including financial, the pro-Russian political forces in the Odessa, Nikolaev, Kherson areas is found hung up.