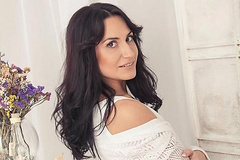 The Nikolaev People's Deputies already collected signatures for creation in the Verkhovna Rada of Ukraine of interfractional group «Nikolayevshchina».
About it on the page in «Facebook» I wrote the ex-the head of the Nikolaev regional council, and nowadays the people's deputy Taras Kremin.
«Quickly collected signatures for creation in I LIE deputy group «Nikolayevshchina» , but colleagues from Hersonshchina, Odesshchina, other regions of Ukraine are ready to join us. The intrigue concerning structure remains, the concept of the plan of action is formed» , - I noted Kremin.
It is known that the Nikolaev area in Rada is represented by the following people's deputies: «mazhoritarshchik» Alexander Zholobetsky, Alexander Livik, Andrey Vadatursky, Arkady Kornatsky, Boris Kozyr (all– «Petro Poroshenko's block» ) and Artem Ilyyuk (the non-party, in the past Party of Regions), and spisochnik: Yuli Mamchur, David Makaryan (both– «BPP» ), Igor Brichenko and Taras Kremin (both– «Popular front» ). Also the people's deputy - the oligarch from is related to Nikolaev «Oppositional block» Vadim Novinsky owning ChSZ plants and «Ocean».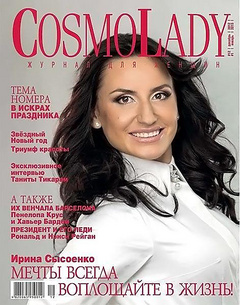 As write «Nikvesti» , already I joined group of the Nikolaev deputies 25-й number «Самопоміч і» Irina Sysoyenko.
It is noted that Sysoyenko is 32 years old, she heads successful law firm «Babich of Sysoyenko and Partners». As the lawyer, deals with issues of self-occupation of lands and buildings of house adjoining territories in Kiev. She was born in Nikolaev, the graduate of a local municipal kollegium. Newspaper «Komsomolskaya Pravda in Ukraine» I called her one of the most beautiful girls in the Verkhovna Rada of new convocation.
Began the career of Sysoyenko in State department of intellectual property, I graduated the International Solomonov Universitet, I gained an honors degree in National academy of internal affairs of Ukraine, and also the diploma of the master with honors at Institute of intellectual property and the right. Is the research associate of the International center of legal problems of intellectual property of Institute of the state and the right of V. Koretsky NAN of Ukraine.
We will remind, earlier it was reported that on December 4 two Nikolaev people's deputies almost participated in the first fight in Rada.