Today, on April 22,Nikolaevcommunists celebrated 139 - the anniversary since the birth of Vladimir Ilyich Lenin. The holiday fell on the third day of Sacred Easter - a holiday, tens years forbidden by communists.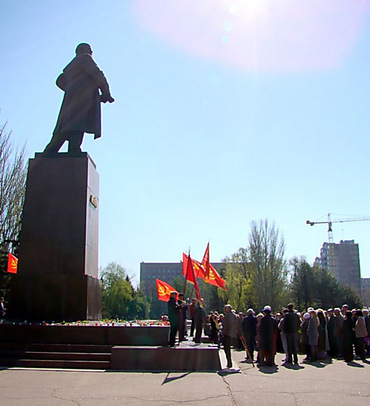 The gathered ten three pensioners were congratulated on this holiday by the first secretary Nikolayevskogo OK KPU Vladimir Matveev and the first secretary of the Nikolaev city town committee of KPU (the head of KPU fraction in regional council) Nikolay Dzardanov.
Six school students were accepted in pioneers. Interestingly it turns out - children admitted to the organization about which acts many years it isn't audible practically anything.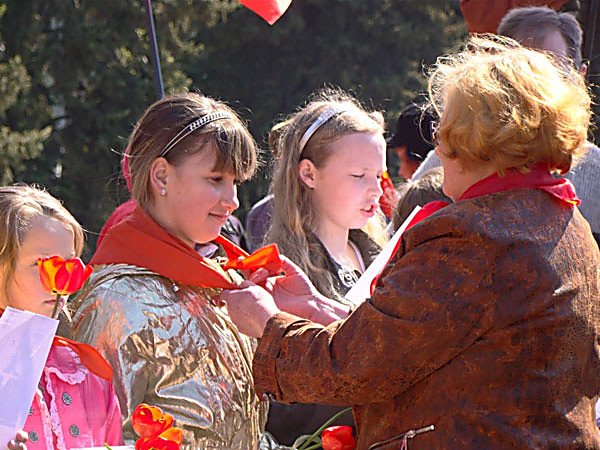 To some children, speaking native Ukrainian, it was hard sworn Lenin in Russian.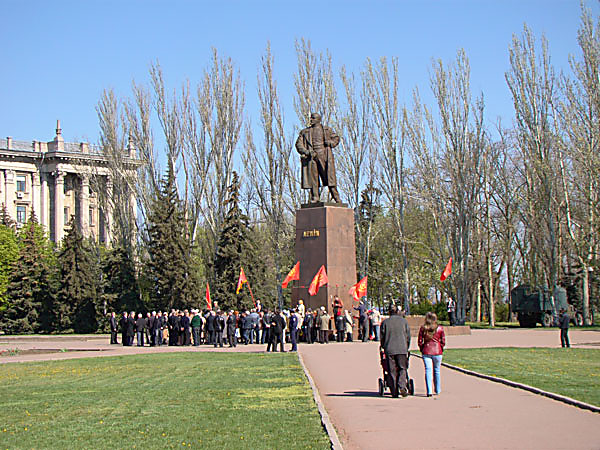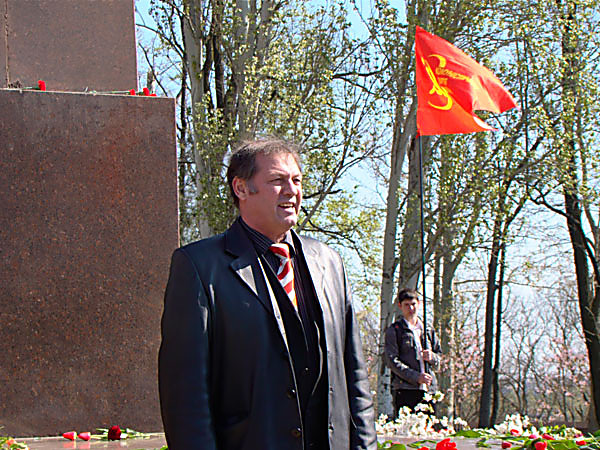 - Today's holiday - a symbol of greatness of the state built by Lenin. Continuation of traditions of the Soviet state, symbol of a baton pass which in the strategic plan we plan, - Nikolay Dzardanov opened plans. - Became more young, it is more than Komsomol members.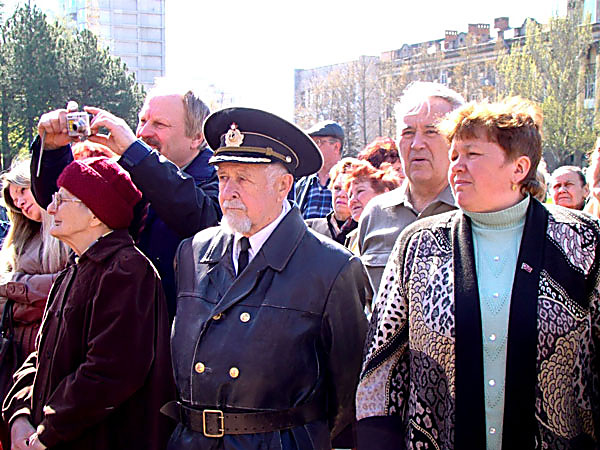 N. Dzardanov also promised that tomorrow at session of the Nikolaev regional council addresses - in connection with Victory Day celebration under red flags, the address connected with celebration 90 - the anniversary of Komsomol of Ukraine will be unanimously accepted.
It isn't known, from where Nikolay Dzardanov has such confidence - there can already be communists managed to carry out work with each of deputies? If it is valid so, there is a question - by means of what arguments they convinced the colleagues on a depuy corps, for example, from BYuT and our Ukraine? Let us wait and see.