Today, on May 1, in Nikolaev passed celebrations on the occasion of Day of solidarity of workers
.
This day, from 10 to 14 o'clock, in Kashtanovy Square there passed the stock "Truth Wall". There nikolayevets on "A truth wall" could write the wishes of the power, state the vision of the problems which have comprehended the country, the city, each separate enterprise and to propose their solution.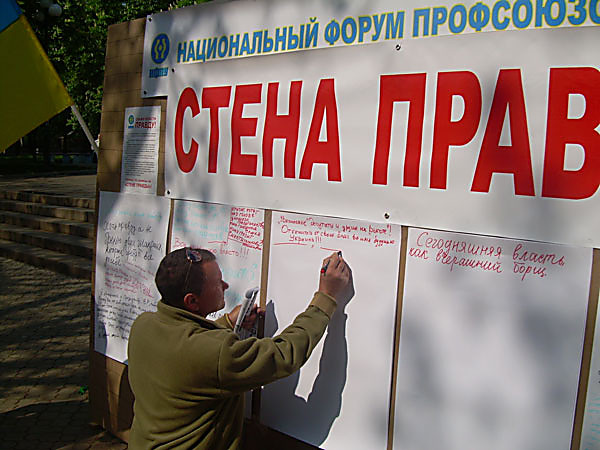 Similar actions took place in many cities of the country, including on the Independence Maidan in Kiev.


As the organizer of an action the National forum of labor unions of Ukraine acted.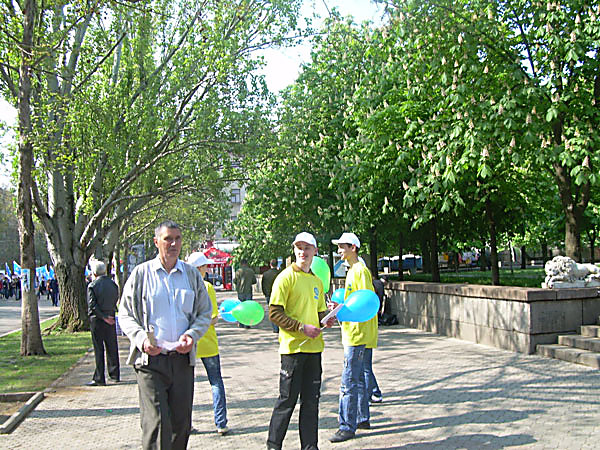 The head of the Nikolaev office of the National forum of labor unions of Ukraine Igor Makhinya told that all written by people on "A truth wall", will be shown to the authorities.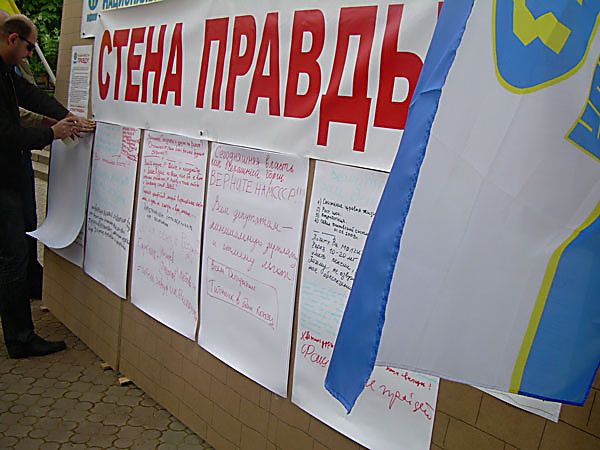 On May 5, posters on which nikolayevets wrote today, will cover steps at an entrance in Nikolaev YEAH, that officials including the governor, all could do written.
It should be noted that the people who were approaching to "A truth wall" weren't afraid to write a claim to the authorities.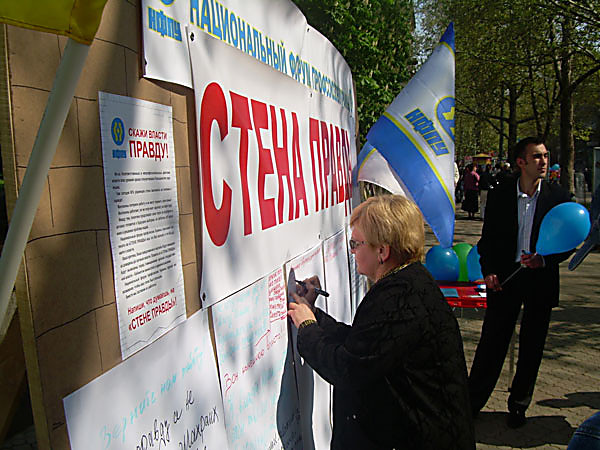 It is possible to distinguish the following from the most original inscriptions: "To all deputies "Titanic" one way".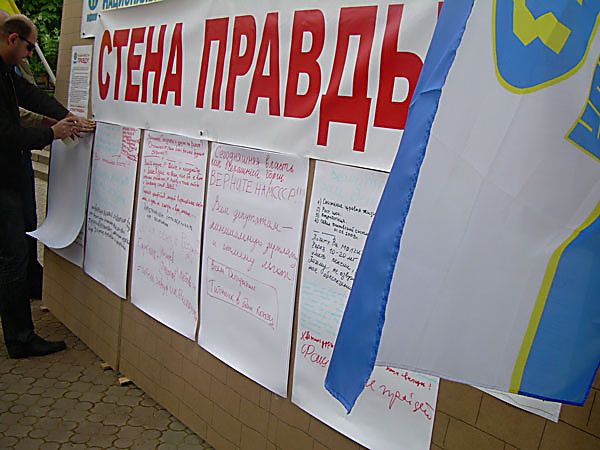 Passersby and questions concerning the oldest shipbuilding plant of the city of Nikolaev - plant of 61 Communards lifted.
Some expressed desire that all power gave to communists who, according to separate nikolayevets, will be able to bring the country out of crisis.