On May 6 veterans of the Great Patriotic War and their relatives gathered in regional palace of culture on meeting of club of front friends "Winners". The chairman of the Nikolaev city council of veterans, the general Ivan Lyutikov opened meeting. He congratulated all gathered on the Victory Day. Then the speech was made by the chairman of regional council of veterans Alexander Mamotenko.
- Since war passed already a lot of time, - he told, - and widows still look out: "Or perhaps my husband from the front will return? ". No, won't return any more.
- I think that the victory holiday - one of the most sacred holidays on the earth, - was told by the mayor of Nikolaev Vladimir Chaika. - Because such mass heroism of the people was never. Today at each school Museums of Military Glory are restored or "corners" are made. We do everything possible that veterans happened at schools and told pupils the truth about war. Where war heroes were lost, honor rolls are established today. More than 150 people from the Azerbaijani diaspora are invited to a meeting with veterans which will take place tomorrow. And on May 9 all will come to a monument of heroes - olshanets, and we will hold meeting. Veterans, you deserve bigger, than we can give today you.
Also veterans were congratulated by the deputy governor Dmitry Oboronko and the adviser to head of a regional council Tatyana Demchenko.
After a congratulation of officials in palace of culture the concert took place.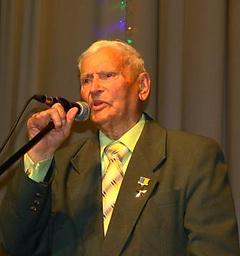 Ivan Lyutikov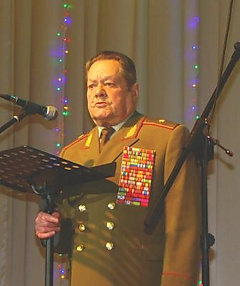 Alexander Mamotenko
Vladimir Chaika