Today Nikolaev celebrates the 64th year of a great Victory over fascists. About 10 thousand citizens gathered on Lenin Square, in the ranks of which every year less veterans. To soldiers - paratroopers to olshanets nikolayevets came to solemn parade and flower-layingwithfamiliesand friends.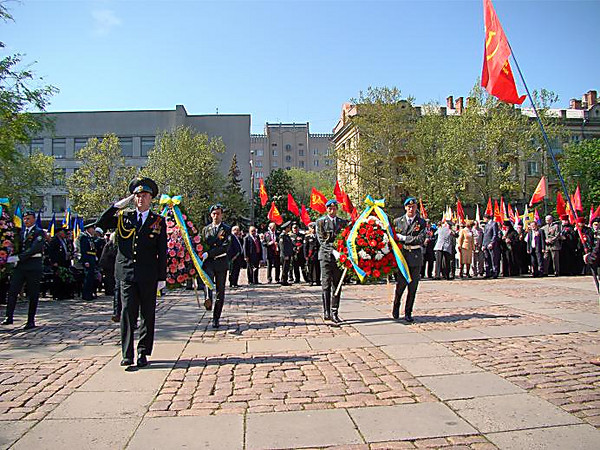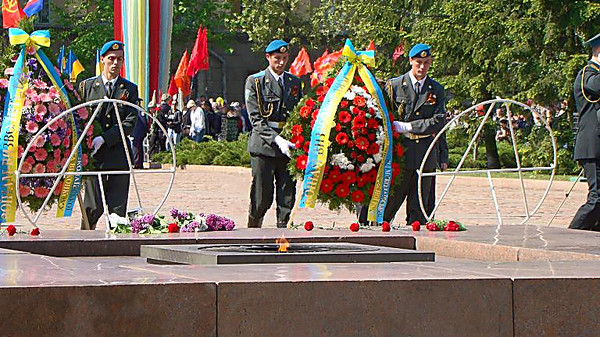 Over regional and city administrations, near the Ukrainian flag, it is proud flew the Soviet banner. By the way, at a foot of a red flag before a city town hall some small bunches of flowers lay. Flags of Ukraine and Nikolaev such honor weren't awarded.

The solemn speech was made by representativesregional and city power. The first on behalf of chapterNikolaevthe regional state administrations the deputy governorcongratulated gatheredDmitry Oboronko. The governor of NikolayevshchinaAlexey Garkushaon celebrations I wasn't present.

Unlike the governor, the chairman of regional councildidn't ignore a celebrationTatyana Demchenko. She congratulated veterans and reported that deputies of regional council state the categorical position on an occasion of prevention of destruction of monuments of the Soviet era as it was solved by regional council of Lvovshchina. In response to this remark, the veterans who were on parade, communicatingamong themselves,noticed that here so to focus attention and to kindle hostility between Ukrainians, especially on this light holiday, is more useless.

MayorVladimir Chaikaalso I noted that at that time, how many to it is released to be the mayor (and it it already is 9 years), the fascism won't pass in Nikolaev. And those who opposes red banners which were placed on buildings of councils, let God will punish.
Under orchestra sounds solemn procession was made by veterans and paratroopers. The field kitchen organized by "vitrenkovets" worked at the square. "On distribution" porridges in their tents deputies of city and regional councils got a role of waiters and cooks from this party. Not the head of the PSPUregional organization was an exception alsoLarisa Shesler. The first behind a plate and "front 100 grams", bypassing true veterans, "praporonosets" of party of Vitrenko came.
The deputy of the City Council Vadim Morozov - extreme at the left holds a barrel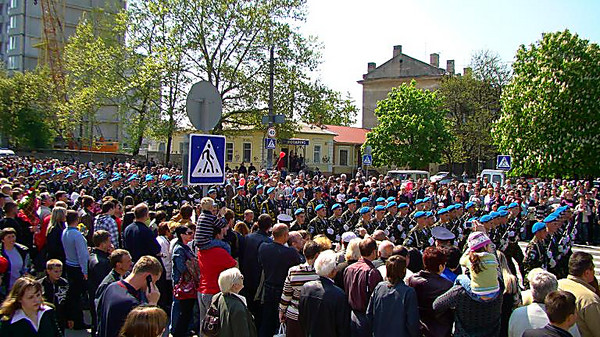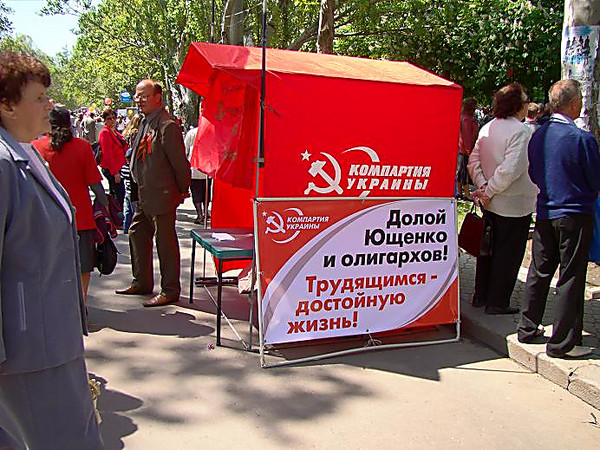 A little farther, in Kashtanovy Square settled down with tentsandcommunists. They proclaimed the imperishable chants in microphones, and among communists the deputy of city council from PSPUparty was noticedEvgenia Bondarenko. Why it ignored actions of the party - it isn't known. But among communists it stood with the crimson banner"youth teams"PSPU. Whether Evgenia Bondarenko in many thousands crowd got lost or already looks for havens in the ranks of communists, it is also not known.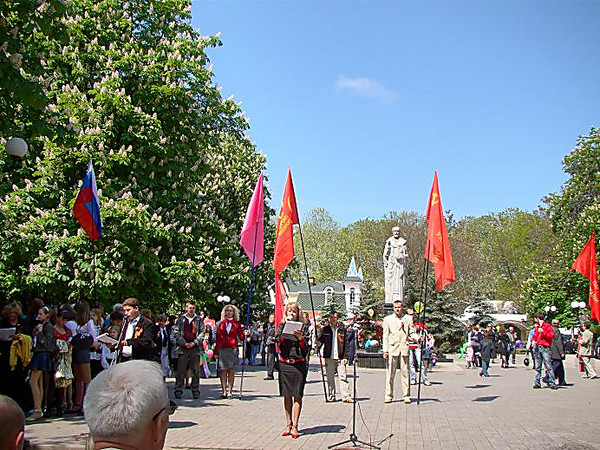 On a background at the left - Evgenia Bondarenko - holds a pink flag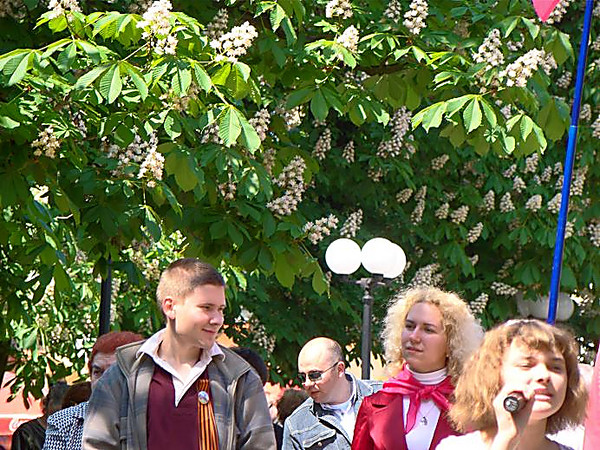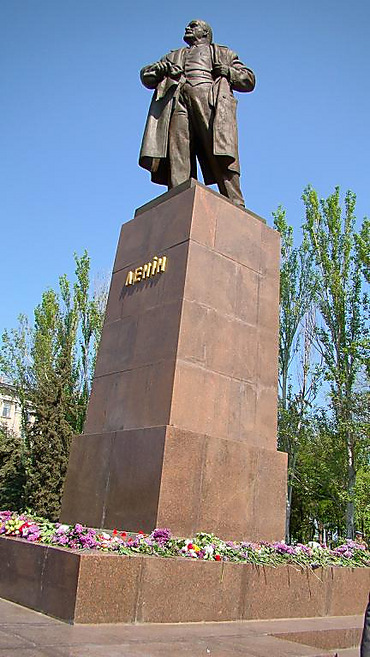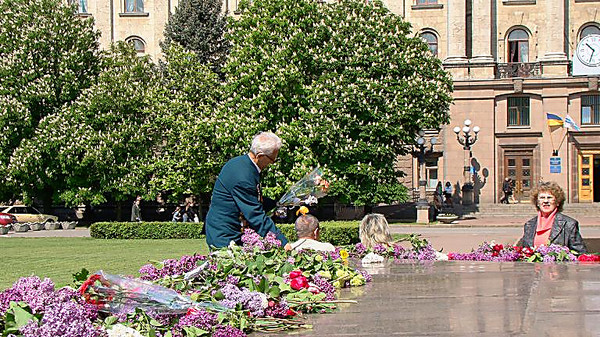 Edition "Presupnosti. Is NOT PRESENT" congratulates once again soldiers who brought to our homeland a great Victory with this light holiday.Dear veterans, we remember your feat and we thank you! We wish to all our readers wellbeing and the peace sky!