Nikolaev "edinotsentrist" indignant of emergence in Nikolaev over Kashtanovy Square on May 9, in a Victory Day, a flag of the Russian youth organization "Russia Young". I sounded such positionhead of the secretariat of the Nikolaev regional organization"Uniform Center"Alexander Bondar, reports a press - service "Uniform Center".
"It is possible to be reconciled with that the left organizations use the Victory Day for a self-praise. It nevertheless those political forces which from the point of view of history of the parties have on this right. But whenover Kashtanovy Square hoist the colors of the Russian youth organization "Russia Young" what they have the right to it?And it is very bitter from - that people who hung up this flag, for a minute didn't think of what relation children of the Russian oligarchs have to the Victory which was gained by our grandfathers and great-grandfathers! ", - I declaredAlexander Bondar.
"It as needs be not to respected the state to hold such actions! ? Money eclipsed consciousness of these young people. They have to remember that studied at the Ukrainian schools and HIGHER EDUCATION INSTITUTIONS.They have to remember also election, which - whom from them deputies by the Ukrainian legislation," - I addedAlexander Bondar.
About whom exactly I spokeAlexander Bondarit isn't known, but it is possible to assume that aboutdeputy of the Nikolaev city council from PSPU Evgeny Bondarenko. It stood on May 9 in Kashtanovy Square with the mentioned flag.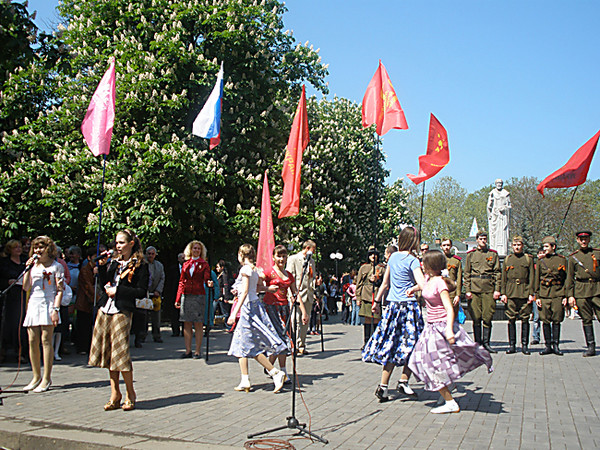 PHOTO: A. Vlashchenko (News - H)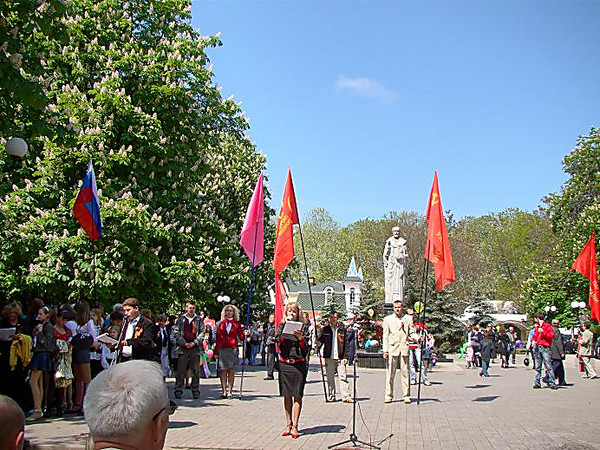 On a background at the left - Evgenia Bondarenko - holds a pink flag (the PHOTO: "Crime. Is NOT PRESENT")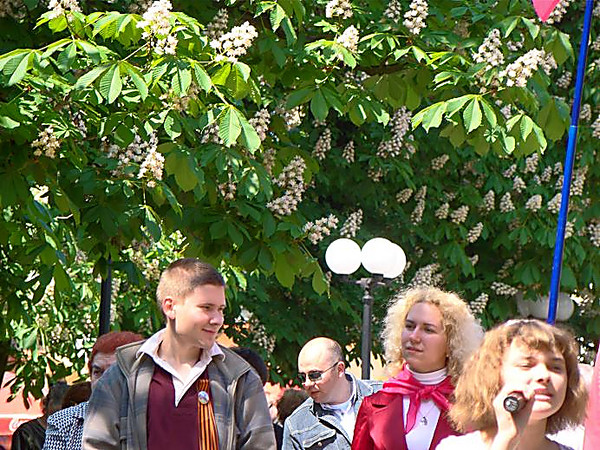 (PHOTO: "Crime. Is NOT PRESENT")