Yesterday, on June 2, official opening of a season in the children's improving center "Delfin" which is located on the river bank the Southern Bug, in fifteen kilometers fromtook place Nikolaev.
On opening of a season there arrived also guests of honor from the city - the mayor of NikolaevVladimir Chaika, deputy of the mayorRaisa Vdovichenko, secretary of the City CouncilVladimir Korenyuginand the head of department for a family and youth of the Executive Committee of the City Soviet of People's DeputiesVitaly Voronov.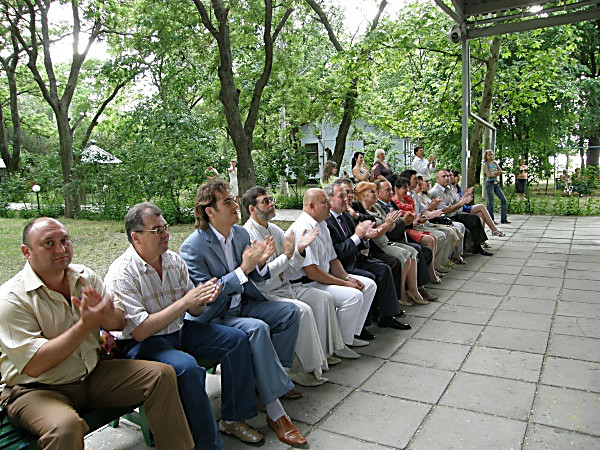 For today this camp received the status of the city. We will remind that else last year the Nikolaev Executive Committee of the City Soviet of People's Deputies and Seaport prepared necessary documents in the transport and communication Ministry about transfer of "Dolphin" to city municipal property.
The first kids and the management of camp the mayor congratulated.Vladimir ChaikaI thanked the lucky stars that it has the right to tell that the best children of Ukraine are children of Nikolaev.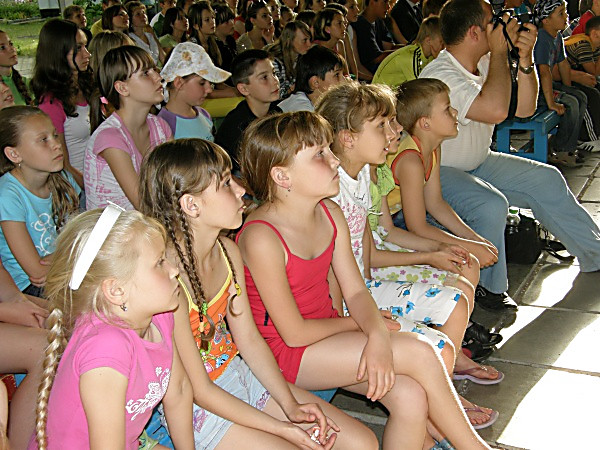 "And the best deputies in the city of Nikolaev. You, probably, watched on TV as deputies and politicians swear, and at us in the City Council such isn't present. And you know why? Because we have the best children and the best parents who bring up them", - Vladimir Dmitriyevich declared.
After that the mayor asked children to learn the song which all nikolayevets surely have to know are a song"Shipbuilders",which by right can be considered as the anthem of Nikolaev. And to set younger generation a good example, itself I sang some couplets of this song.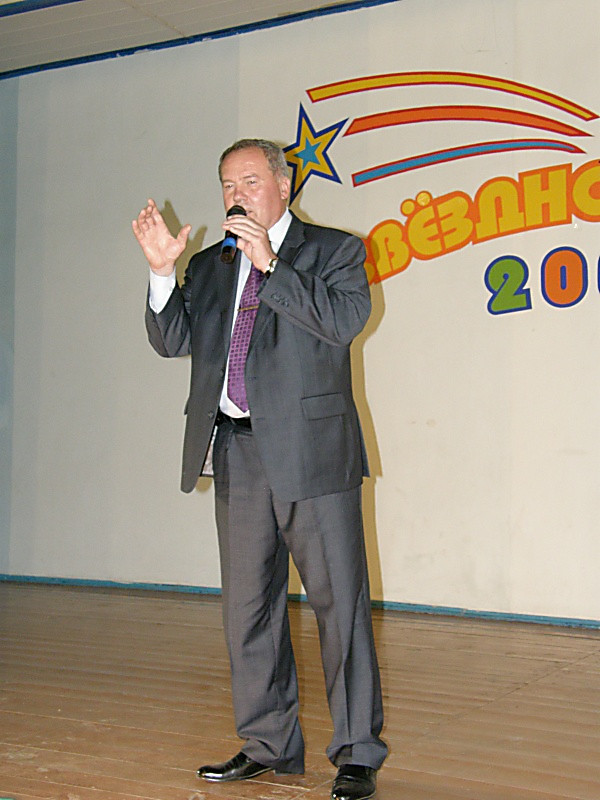 AndVladimir Korenyugin,having risen by a scene, I reminded of nice tradition of Slavs not to visit without gifts. "Therefore in a weekend when the best group will be defined, we will arrive and we will hand over all gifts", - the secretary of the City Council told.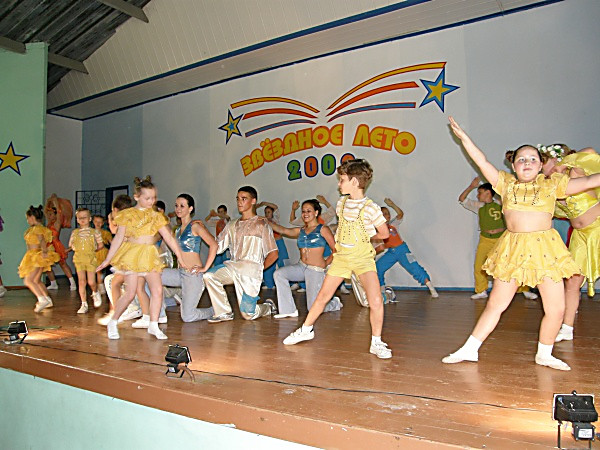 Director of "Dolphin"Igor KopylovI told that in the first arrival exceptional children of Nikolaev have free of charge a rest are participants of creative collectives, winners of the Olympic Games, masters of sports, etc. (only 140 people). The following arrivals will be already paid - the permit in "Dolphin" will cost 2140 hryvnias.